A few days ago I shared a non-standard size card that I made and today I'm back with the matching envelope to send it in. I figured that the Stippled Blossoms set is a really close match to the flower design on the DSP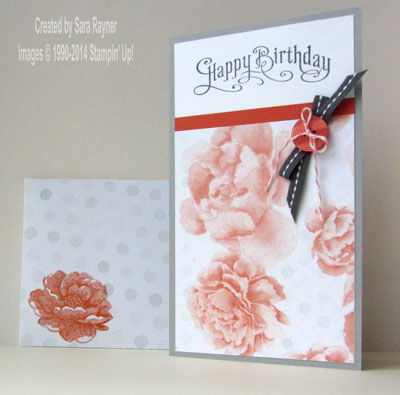 The card measures 4″ x 7″ and so I checked the measurements on the envelope punch board  (133774) and cut my Watercolor Wonder DSP (132994) to the suggested 8-3/4″ x 8-3/4″ and then punched and scored it accordingly (first scoreline at 3-3/8″).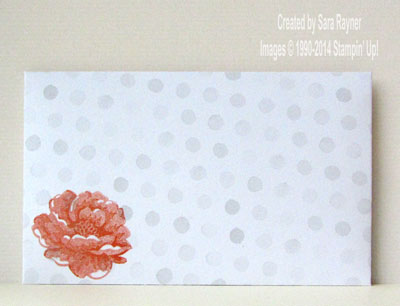 Once the base envelope was made, the large solid flower from Stippled Blossoms (Wood 132076 or Clear 126747) was stamped using Crisp Cantaloupe ink, then overstamped with the detail flower using Tangerine Tango ink.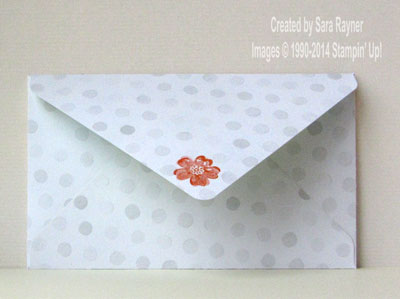 On the back flap of the envelope the small solid flower was stamped in Crisp Cantaloupe ink, then the small detail flower overstamped using Tangerine Tango ink.
Envelopes created with the envelope punch board usually have approx. 1/8″ margin from the card on all sides (and I've certainly found this to be true on other envelopes I've made). This particular envelope has this extra for the short edge but I found it too snug on the long edge and had to trim the card a little to fit it in, so it may be best to test, or allow space to trim the card shorter, with this particular size card.
Sara xx