I had  a question from Vicki about yesterday's card. This was the card: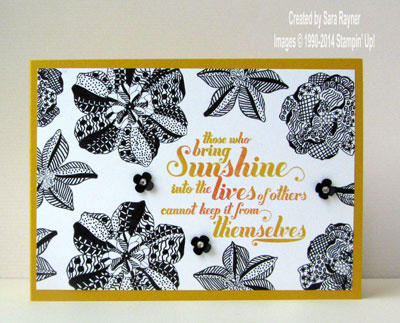 And this was her question:
"I haven't heard of zentangle's so what are they? Is this a new trend coming in stamping?"
Thanks for asking Vicki 🙂
A zentangle is an abstract drawing with structured patterns. It's similar to doodling, except for the fact that patterns are repeated rather than fully freeform. It's a bit of a trend in card making or art more generally at the moment, rather than stamping specifically, but I think it's always great to draw on any artistic trends and see how they relate to stamping 🙂
My efforts aren't the real deal zentangle by any stretch, but here's how I combined the technique with my stamping: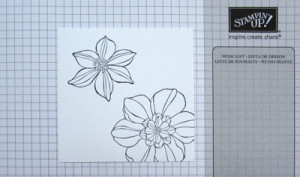 Step 1 – To use the zentangle technique I chose some stamps that had defined areas where I'd be able to add zentangle patterns. I stamped these in Black Stazon onto Whisper White card.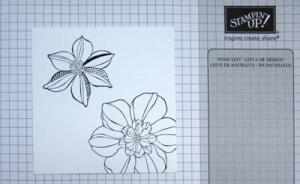 Step 2 – Taking my marker, I added a pattern at a time to the separate areas, repeating patterns and building them up gradually.
It takes quite a bit of patience, these aren't quick to complete, but on the other hand you can stamp them out, pop them in your bag with a marker and just add a bit more whenever you have a few spare minutes, no need for lots of supplies.
My patterns were very basic – dots, solids, stripes etc. For ideas of more complex patterns and how to build them then simply google "zentangle" or search for it on Pinterest and you'll find lots of beautiful examples.
Have fun.
Sara xx