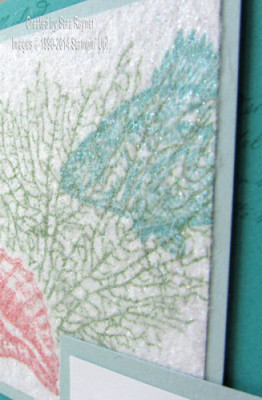 Yesterday I shared this By the Tide card where I'd used the dryer sheet technique.
The pic doesn't do it justice but it gives a very sparkly, soft focus feel to your image. You'll need a (used) tumble dryer sheet (the very open weave sort that's almost transparent) and a pot of Dazzling Diamonds (102023).
Here are the steps to achieve the look: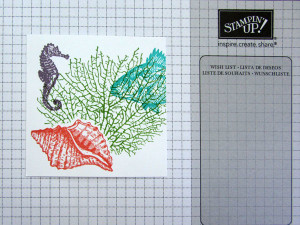 Step 1 – Begin by creating your image. As the dryer sheet gives a soft focus effect, it helps to use slightly brighter, bolder colours than you want to end up with.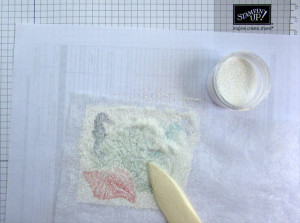 Step 2 – Cover the image liberally with glue from a glue stick and place the dryer sheet over the top.  Sprinkle generously with Dazzling Diamonds and burnish with a bone folder. This works the glitter into the gaps in the weave of the sheet.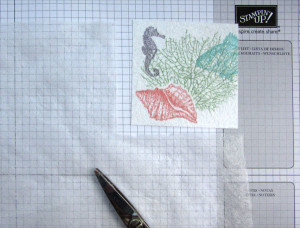 Step 3 – Tap off the excess glitter and either trim away the excess dryer sheet, or fold it behind the image. Your glittered image is now ready to use.
Note the difference in the intensity of colours between steps 1 & 3.
Have fun recycling your used dryer sheets!
Sara xx