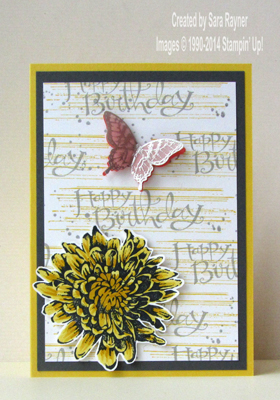 I recently shared this card and I'm back now to share how I used a non-blending technique for giving some "depth" to the flower.
Usually when you use Blendabilities you aim to avoid creating any "lines" in your colouring (by using the pens in small circular motions) however, as the Blooming with Kindness image already has lines in it (to give the impression of shading), I wanted to repeat this effect within the colouring.
As the trio of pens are a light, medium and dark shade of the same colour you can be confident that they'll work together. Here's how: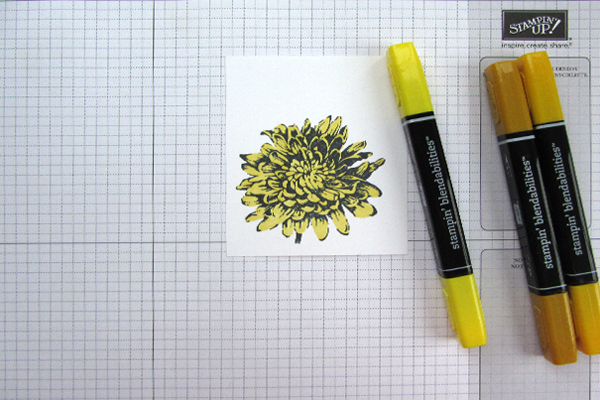 Step 1 – Stamp the image in Black Memento ink onto Whisper White card and then colour the whole flower with the lightest shade of the Daffodil Delight Blendabilities. (Compare this image with the final one and you can see how much more 3D the effect is).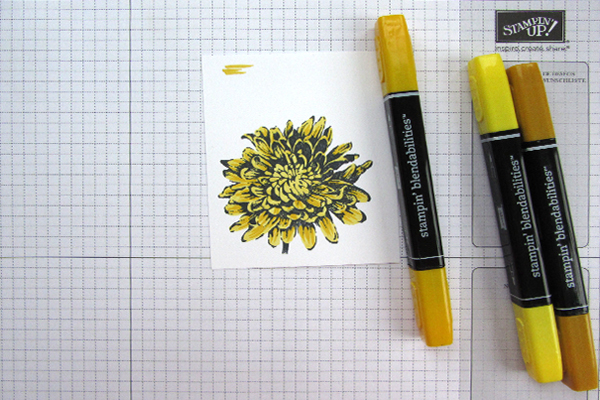 Step 2 – Using the medium shade of Daffodil Delight, add some shading to the middle and outer petals by starting at the base of the petal and drawing a short line with the brush end of the marker, lifting the pen away from the card with a slight flicking motion. Tip – it's worth practicing this a little first (above the flower you can see my practice marks – drawing the pen from left to right).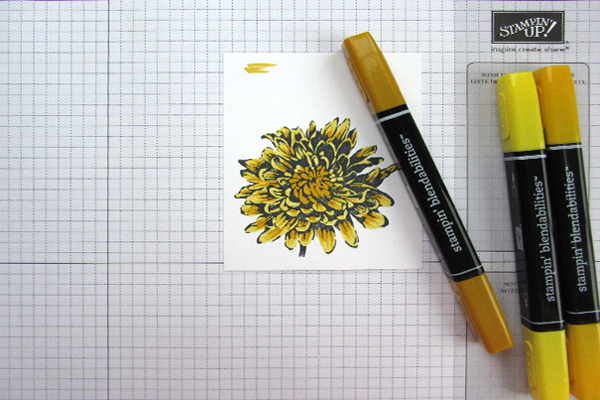 Step 3 – Using the darkest shade of Daffofil Delight, colour the centre most petals fully and add the teeniest of "flicked" shading to the base of the middle and outer petals.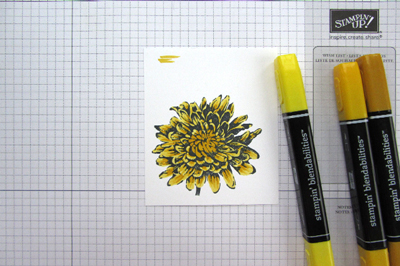 Step 4 – Go back over and add a few more "flicked" brush stokes with the lightest colour again – this helps to just soften the effect a little.
Let me know how you get on with this technique 🙂
Sara xx