Yesterday I shared this card …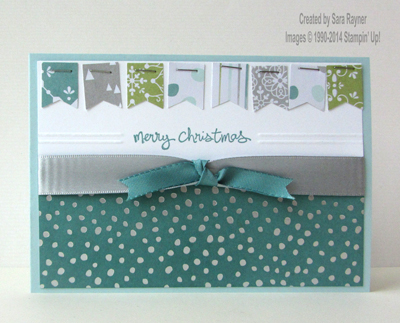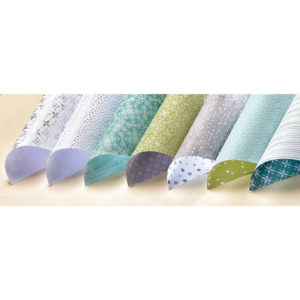 … and asked which of the All is Calm Specialty papers it was 😉
It's actually the spotted Silver foiled piece used on this card …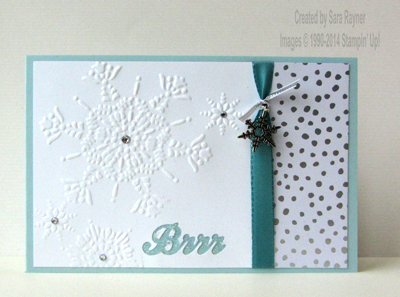 … but transformed 🙂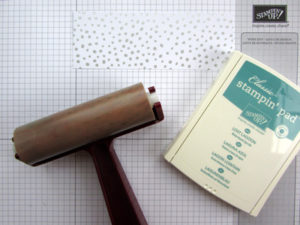 To match your Silver foiled DSP to your project, simply ink a brayer or a sponge with your chosen ink and apply it over the foiled piece of DSP. The paper absorbs ink quickly, making blending difficult. Build to a strong intensity of colour to prevent brayer lines being visible, or sponge lightly for a more delicate effect.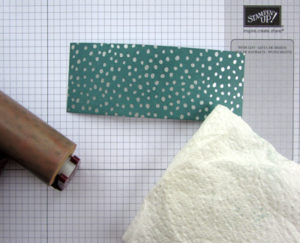 Wipe away any excess ink that has pooled on the foiled areas with kitchen towel and allow the paper to dry before using on your project. The damp paper may curl as it dries so either use extra adhesive to flatten it direct to your project or flatten under heavy books (or something similar) when dry, to use loose.
Now you don't have to stick with white foiled paper – go transform your world!
Sara xx