Just a quick reminder that our November Creative Christmas class is a fortnight today. There are still a few places left if you'd like to come along.
If you'd like to place an order for collection at the class (whether you're attending or not) then please get it to me by 7pm Monday 27th October so I can be sure of delivery on time (the warehouse will be shut on 30 & 31 October for the annual stock count).
SATURDAY 8 NOVEMBER
1.15PM – 3.45PM
Come join us to make two special Christmas cards, each with a matching gift box.

In our November class we're really gearing up for the festive season. We'll be making:
a frosty snowflake flip card with matching curvy keepsake box; and
a wreath on the door card with your choice size (from 1-3/4″ square up to 4″ square and sizes in between) simple gift box.
Everyone will receive a bottle each of Original and Cherry Cobbler Dazzling Details – included in the class price – so you can add a little extra sparkle to all your Christmas projects!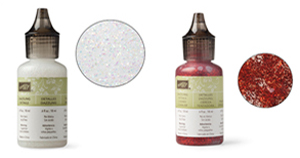 Location: St Saviour's Church Hall, Mortomley Lane, High Green, Sheffield
The £15.00 class fee includes:
Original Dazzling Details;
Cherry Cobbler Dazzling Details;
all additional materials needed to make the cards;
ideas for alternative stamps and embellishments;
face-to-face instruction on the day;
refreshments.
Bookings for this class have now closed.