I've been working on more gift boxes today. This time I was trying out one of the kits we have in the main catalogue.
The Little Sumthin' Sumthin' Simply Created Gift Box kit makes 10 decorated pillow boxes for £12.50. All you need to add is a little adhesive and a stamp (though you could always handwrite a greeting).
Included in the kit is printed instructions.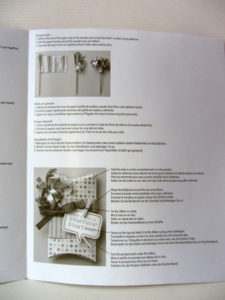 Pillowboxes with a printed design (that includes silver foiling), push out bubble greeting tags, pillow box wraps and silver frills.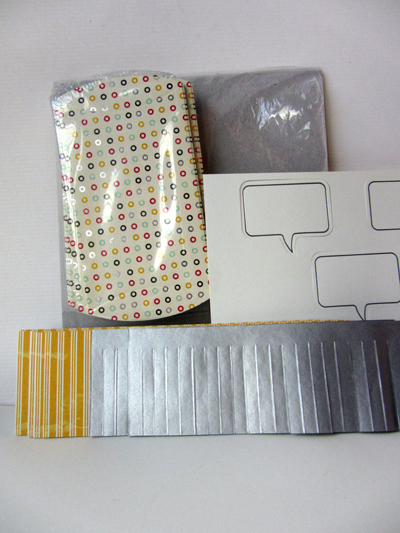 There are also Real Red Ribbons, mini pegs and wooden skewers.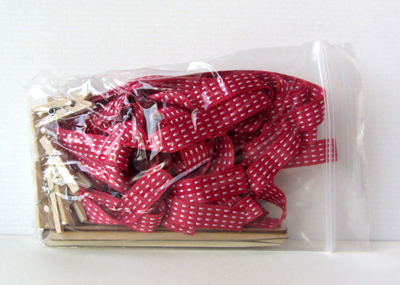 Put these together and you get this: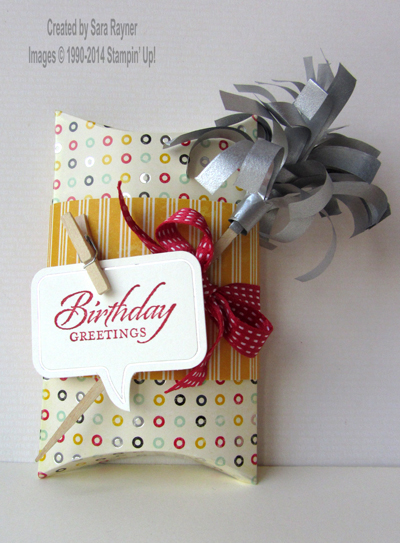 All I added was a sentiment from Wetlands in Real Red ink.
Simples! 😀
Sara xx