Just a quick reminder of our upcoming events (some of them FREE!).
WEDNESDAY 3 December 2014, 7PM – 9PM

This Wednesday evening (7pm-9pm, doors open 6.30pm) we'll have our Paper Dolls team training meeting at the Pollyfox Centre. Although this is a team meeting, we very much welcome guests to come along and see what we do and you get to come to the first meeting for FREE. We have demonstrations and a full class make and take. If you'd like to come along (full details here) then please let me know, so that I can make sure that there's enough make and take packs for everyone.
Both our Memory Keeping introductory event and our December Wrap, Tag and Trim class are a fortnight today. Come along to one, or to both.
SATURDAY 13 December 2014, 12.15PM – 1.15PM
Do you have pictures sitting on your computer, on your phone, or piled in boxes? Are you tired of traditional scrapbooking, or don't have the time to do it?

I have fallen in love with a new system called Project Life that takes the time, money and stress out of memory keeping! It's all about living your life, and documenting it for your family in a quick, simple, easy and affordable way!
It takes much less time and effort than traditional scrapbooking, and focuses more on living your life and preserving your priceless memories for your children and grandchildren. You don't need any crafting ability, just the desire to preserve your precious memories for your family! 
I know we're all busy, and have so much taking up our time, but I would LOVE for you to join me in having some fun together, along with learning about something that is good for your family too!
Come along for FREE and see first hand what I'm talking about, and learn a fun, easy system to capture your family's memories forever! Plus you'll make a cute project to take home with you!
Location: St Saviour's Church Hall, Mortomley Lane, High Green, Sheffield
There's no charge for this introductory event but I do need to know who is coming so that I know how many make and take projects to have ready. Please RSVP by emailing me at sarastamper123@gmail.com or text me at 0775 1133886.
SATURDAY 13 DECEMBER, 1.15PM – 3.45PM
In December we'll be getting Christmas all wrapped up!

In our last class of 2014, we're dressing  up our gifts ready for the holidays. The wrapping styles will cover:
a basic plain box wrap with simple tag and bow;
a feminine kimono box wrap; and
a masculine shirt and tie bottle wrap.
Everyone will a half pack of Festive Designer Kraft Paper Rolls, 2.3m of each design – included in the class price!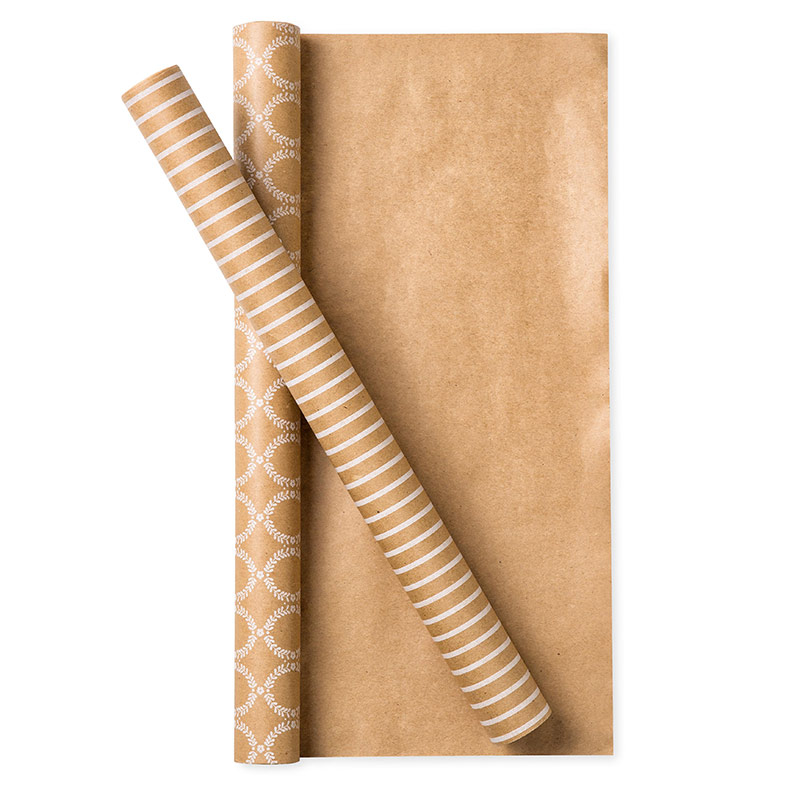 Please bring with you two box shaped gifts (e.g. books, gift sets, chocolates) and one bottle shaped gift (e.g. wine, bubble bath) to wrap/practice on. If practicing first, then please also bring some cheap, unwanted wrapping paper.
Location: St Saviour's Church Hall, Mortomley Lane, High Green, Sheffield
The £15.00 class fee includes:
1/2 pack Festive Designer Kraft Paper Rolls
all additional materials needed for the tags and trim;
ideas for alternative stamps and embellishments;
face-to-face instruction on the day;
refreshments.
To book your place at this class, please use the Paypal button below:
 If you'd like to place an order for collection at the class (whether you're attending or not) then please get it to me by 7pm Thursday 4th December so I can be sure of delivery on time (we have our demonstrator pre-order for the new catty and Sale-a-bration starting on 5 December which will mean the warehouse is extra busy and deliveries can take longer).
Hope to see you soon.
Sara xx