It may be Christmas but it's still birthday time! A good friend has her birthday tomorrow (Christmas Eve, the same as my Gran's was) and I wanted to make sure that the wrapping was just as special for her birthday gifts as the Christmas gifts. I also wanted to make sure that birthday and Christmas looked completely different.
As I was planning to use the bold, glitzy Sequin Trim, I aimed to balance it and create a simple elegant look by opting to keep the rest of the wrap, plain vanilla.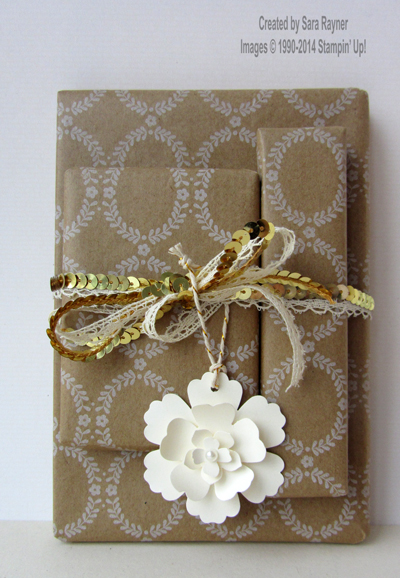 The gifts were wrapped with Festive Designer Kraft Paper Rolls (suitable all year round). They were then tied together with paired Venetian Crochet Trim and Gold Sequin Trim. The tag was layers of Very Vanilla punched with the Blossom, Pansy, Petite Petals and Itty Bitty Accents flowers separated by dimensionals and topped with a Basic Pearl. It was tied on with Gold Baker's Twine.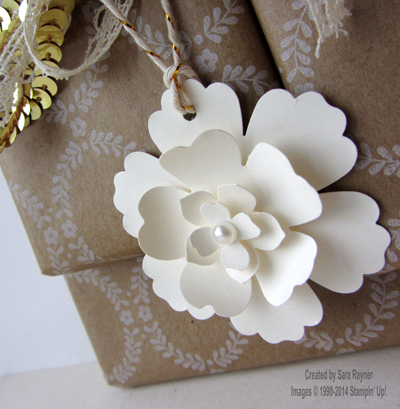 As with yesterday's snowflake tag, the tag was written before assembling.
Hope you have a great day Catherine 🙂
Sara xx