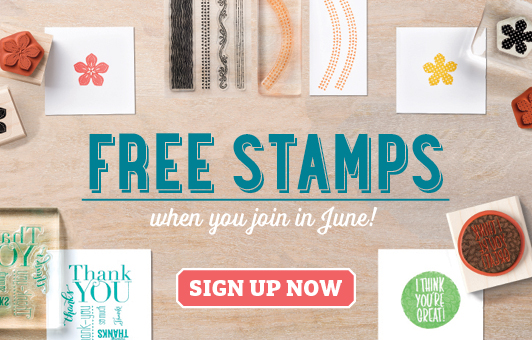 Been browsing the new catalogue and got a long wish list?
Here's how to make a serious dent in it. Join Stampin' Up! as demonstrator (you can be a business or hobby demo) by 30 June and you will receive your choice of two stamp sets from the new 2015–2016 annual catalogue for free in addition to your Starter Kit.
Stampin' Up!'s Demonstrator Starter Kit is completely customisable. Build your Starter Kit your way. For just £99, you get
Your choice of up to £130 worth of any current Stampin' Up! products;
A business supply pack valued at £45;
And for a limited time only!
Your choice of two additional stamp sets!
If you'd like to have a chat before signing up (which I'd recommend so that I can answer any questions you may have) just email me with your details and I'll give you a call to chat about all the kit options.
If you can't wait, then you can go ahead and sign up now!. You can do it online with just the following information:
Personal contact information
Credit card payment information
You'll receive a welcome email from Stampin' Up! and from me, followed up by a welcome package from me by snail mail!
Sara xx