If you've been a fan of SU! products for a while, then you may remember the Under the Tree cardstock we had a couple of Christmas's ago? This was a heavyweight printed kraft cardstock. It was great for making boxes.
Well now we've got something even better. Shine On Specialty DSP. Again, it's a heavyweight cardstock rather than a paper, making it ideal for boxes. There are 12 sheets in a pack, 2 each of 6 double-sided designs. Each has a silver foil pattern on one side (sparkly!) and a coloured printed pattern on the other.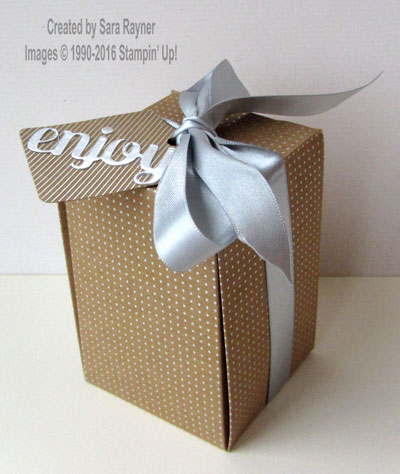 The box base was cut and folded from a 10" x 10" piece of the mini spotted design of Shine On Specialty DSP, following the instructions on the Gift Box Punch Board for the 2.5" x 2.5" x 4" size box. After die cutting the sentiment from Silver Foil using a Mini Treat Bag thinlit, it was adhered to a Note Tag punched from the striped design of Shine On DSP and then threaded onto Silver Satin Ribbon used to tie the box closed.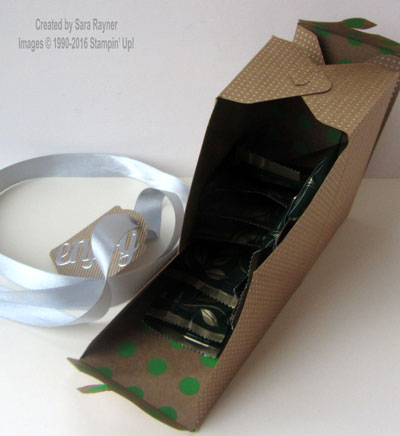 This box has a green spotted interior when opened up 🙂
Love the quality of this cardstock!
Sara xx