On Sunday I shared the bags from the Perfectly Wrapped project kit and I'm back today to share the boxes.
This is still using the same kit and stamp set. You can make 4 of each of 2 designs of bag and 4 of each of two designs of box – a total of 8 bags and 8 boxes.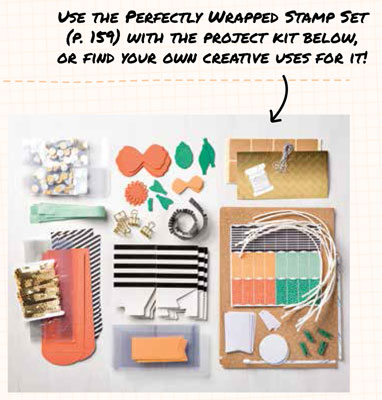 Here are the boxes made up following the kit instructions.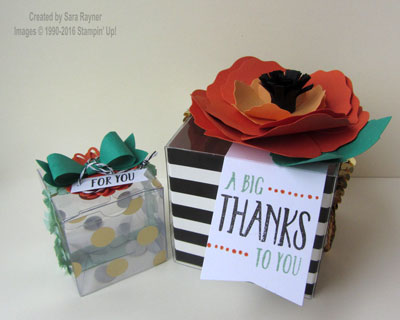 And here's another variation.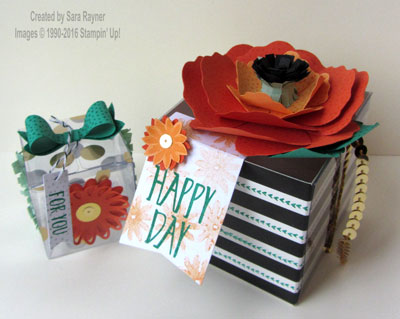 For the small box, the flower and bow were separated rather than stacked. Flower petals and the bow were stamped with the spots in matching ink, the large box sides were stamped and a few changes made to stamped used on the label. The small flower added to the label was made from left-over cardstock from the die cut petals and sequins that fell off the thread when cut were added as embellishments.
Of course you can make these boxes completely different by adding stamps and accessories from your existing craft stash (yes, I know you have some, lol).
Sara xx