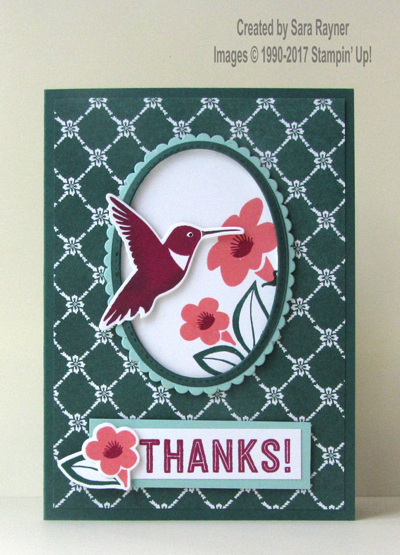 A top tip when designing your cards is to cut and assemble all your layers but don't stick them all in place until you're sure you're happy with the design.
You may already know this but most of Stampin' Up!'s DSP is double sided (the rare exception is some of the Specialty DSPs). The great thing about this is that if you don't much like the pattern on one side, you can choose to use none of that and twice as much of other 🙂
Even if you think you like a particular pattern, it's worth testing the other side out to find out whether it will work better. I used to waste a lot of DSP once upon a time. I'd have lots of card fronts made up with DSP because I cut them, stuck them down and then decided they weren't what I needed. Nowadays I check my layout before gluing anything in place.
Originally the card above was going to look very different. I liked the white leaf spray pattern on the other side of the DSP.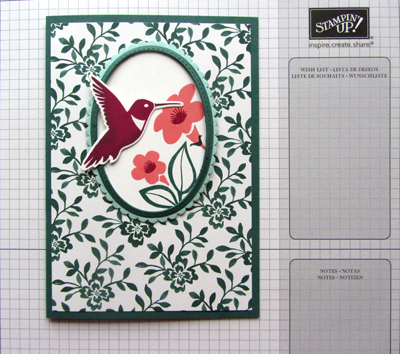 But when I tried laying out the card above it just seemed too "busy". None of the pieces were stuck down, so I flipped the DSP over to check the other design.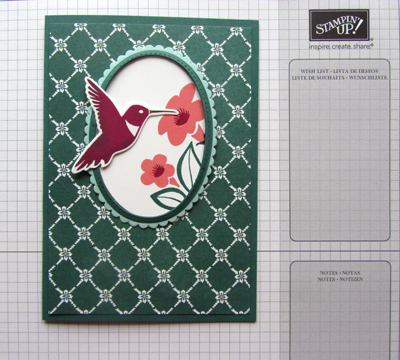 And the design immediately felt more grounded, I could see the flowers and the hummingbird more clearly.
I hope that this tip helps you find new DSP patterns to enjoy, while saving you a few pennies here and there.
Sara xx