Today I'm sharing the last of the designs I made for my swaps for the recent  convention.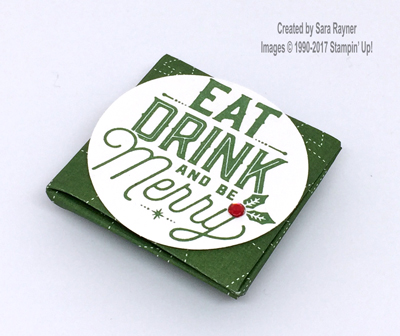 It opens up from the other side.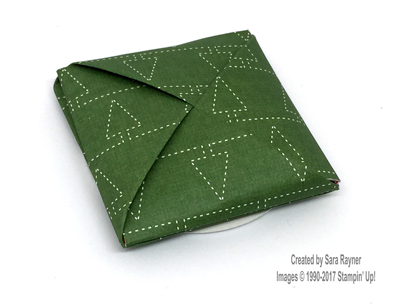 Just by unfolding.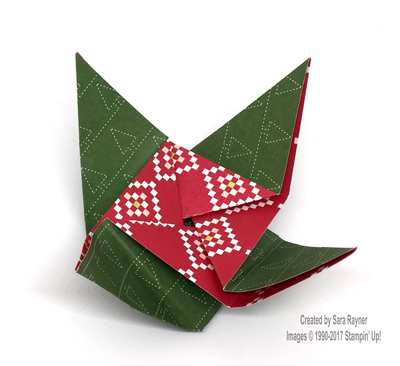 And unfolding again.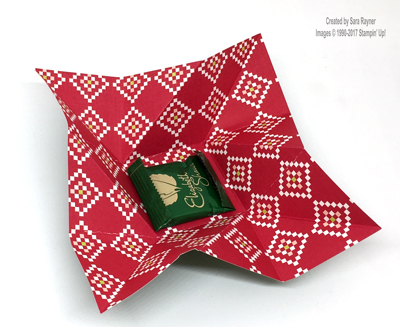 The origami holder is made with a sheet of Christmas Quilt DSP (see the video below).  A sentiment from Merry Little Labels was stamped onto a scrap of Whisper White with Garden Green ink and then punched out with the 2″ Circle. A Basic Rhinestone was coloured with the Dark Cherry Cobbler Stampin' Blend and then attached as a holly berry. The label was adhered to the smooth side of the origami package.
Here's a video to show how to score and fold the holder:
The video instructions use the Diagonal Scoreboard which is no longer available but the main scoreboard can be used instead. To ensure that you line up against just a single line from top to bottom, you can either mark the centre line groove with a sharpie or use the right hand outermost groove. With the horizontal and vertical lines already scored, rotate the paper to a diamond configuration and place the corners top and bottom of your chosen single groove. Score down from the top, only as far as the first intersection of scored lines.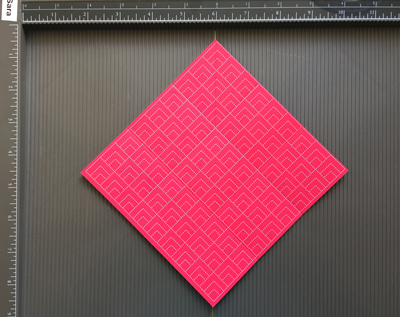 Move the paper over to the left, aligning the edges of the next scorelines with your chosen groove. Score down from the top, only as far as the first intersection of scored lines. Rotate the paper 90° and repeat both steps. Rotate and repeat twice more until all four sides are scored. Fold as described in the video.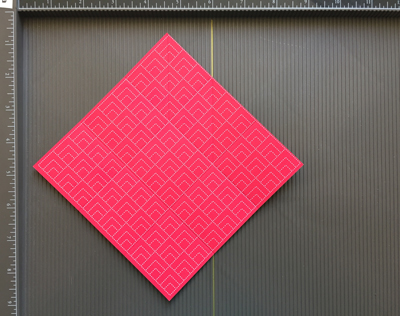 Don't forget that the offers on our Extravaganza this week change daily so be sure to check them out.
Have a great weekend.
Thanks for stopping by.
Sara xx
These are the supplies used on this project. If you live in the UK, Austria, France, Germany, or the Netherlands, then click on any product to shop online.