Our online Extravaganza ends tomorrow night but we're following it up with a special offer of free delivery!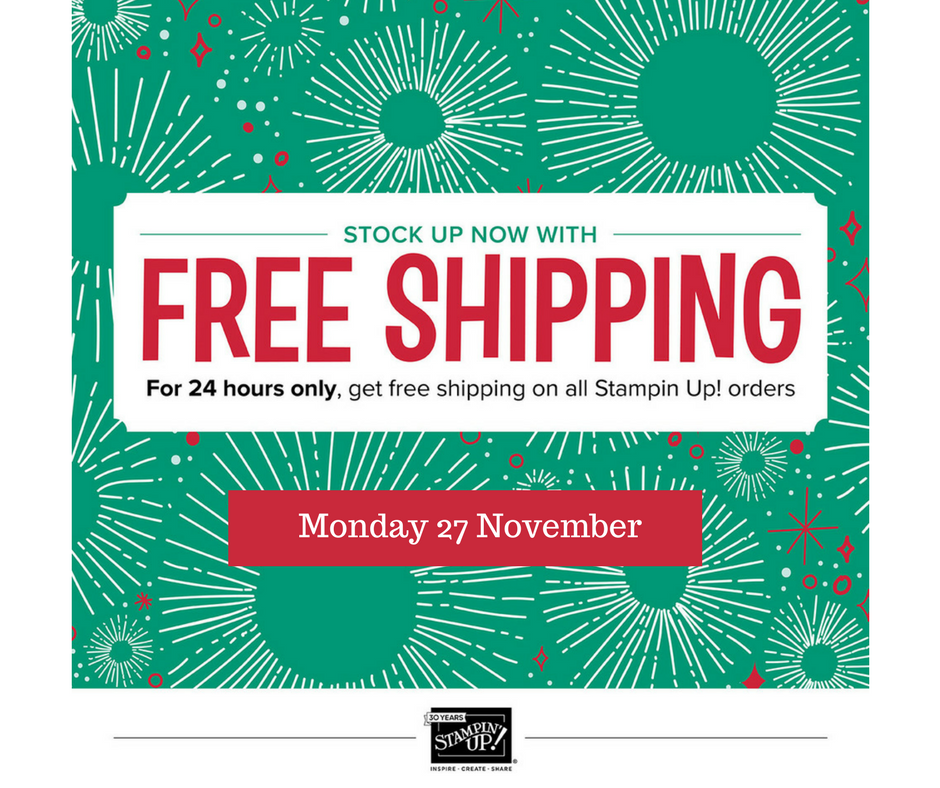 On 27 November, shipping (i.e. postage and packing) will be free on all Stampin' Up! orders placed in my online store.
The free shipping offer actually runs from 26 November 11:00 p.m. (GMT) to 27 November 10:59 p.m. (GMT).
Have your shopping list ready and don't miss out!
Sara xx