Are you in the middle of Christmas present wrapping like me, or have you been ultra-organised and had it done and finished for ages?
My share today is some quick tags, ideal for when you're running out of time.
I simply pick a colour from the SU! palette that is close to the colour of my wrapping paper and work from there.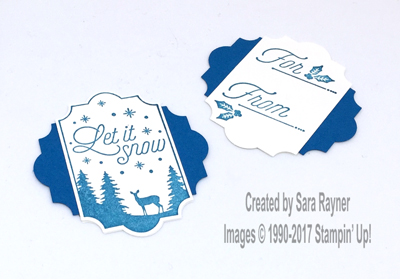 The Let it Snow and the For/From stamps from the Merry Little Labels stamp set were each stamped separately onto Whisper White card using Pacific Point ink and then punched out with the Everyday Label. Another Everyday Label was punched from Pacific Point card. The two white labels were adhered back to back with the Pacific Point Label sandwiched between them, rotated at 90°.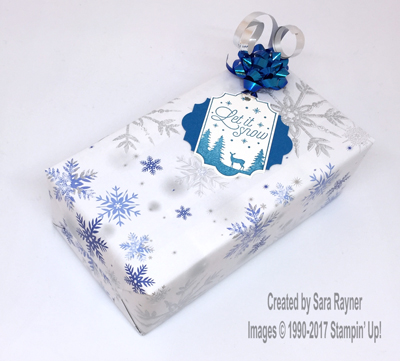 This is how it looked on the finished gift.
Thanks for stopping by.
Sara xx
These are the supplies used on this project. If you live in the UK, Austria, France, Germany, or the Netherlands, then click on any product to shop online.