SATURDAY 13 DECEMBER
1.15PM – 3.45PM
In December we'll be getting Christmas all wrapped up!

In our last class of 2014, we're dressing  up our gifts ready for the holidays. The wrapping styles will cover:
a basic plain box wrap with simple tag and bow;
a feminine kimono box wrap; and
a masculine shirt and tie bottle wrap.
Everyone will a half pack of Festive Designer Kraft Paper Rolls, 2.3m of each design – included in the class price!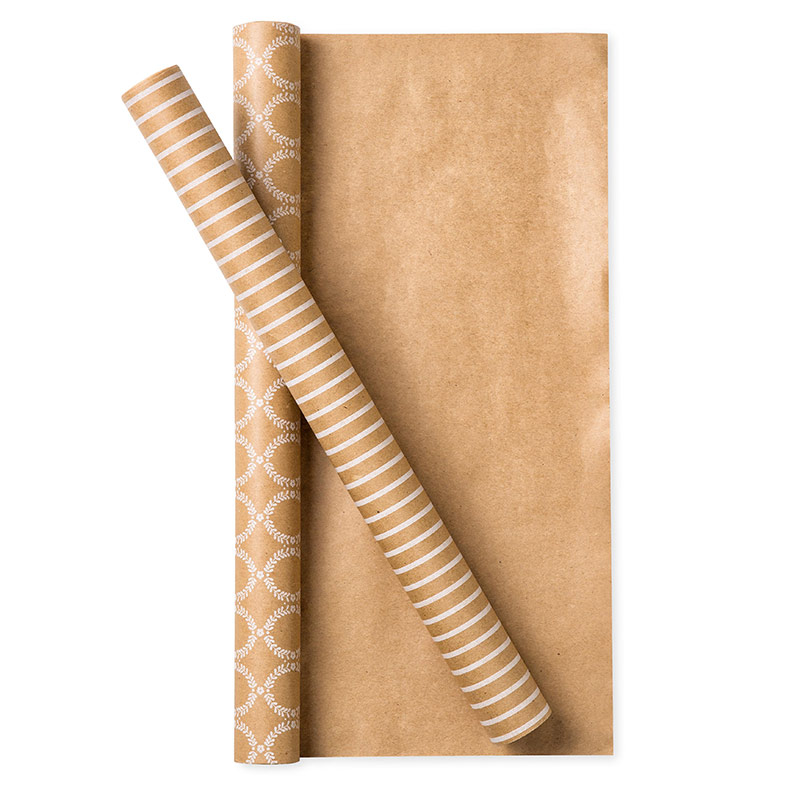 Please bring with you two box shaped gifts (e.g. books, gift sets, chocolates) and one bottle shaped gift (e.g. wine, bubble bath) to wrap/practice on. If practicing first, then please also bring some cheap, unwanted wrapping paper.
Location: St Saviour's Church Hall, Mortomley Lane, High Green, Sheffield
The £15.00 class fee includes:
1/2 pack Festive Designer Kraft Paper Rolls
all additional materials needed for the tags and trim;
ideas for alternative stamps and embellishments;
face-to-face instruction on the day;
refreshments.
Bookings for this class have now closed.