SATURDAY 8 February 2014
1.30PM – 3.30PM
In February, we'll be combining a box card template and the smackin' acetate technique, to create a card that can hold a shallow treat too. Everyone will receive a half pack of Watercolor Wonder DSP (new in our Spring/Summer catalogue).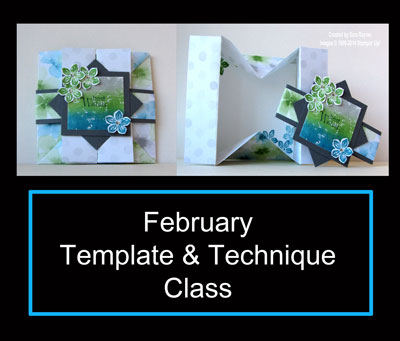 Location: St Saviour's Church Hall, Mortomley Lane, High Green, Sheffield
The £15.00 class fee includes:
a fancy fold card template;
technique card to build into a booklet;
materials to make a complete card that combines the fancy fold card design and technique;
featured SU! product;
face-to-face instruction on the day;
refreshments.
To book please use the Paypal button below: