So much news to share and so much still to do today. Where to start?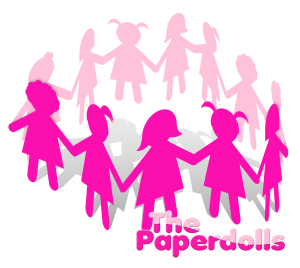 First of all, our Paper Dolls team will be having a get together tomorrow at 11am over at Meadowhall, Sheffield.
You may have noticed from earlier posts, that a few of of us went to the SU! Regional Training Event in Telford last weekend (one of our team won a free ticket to to go to Convention, whoop whoop!). We'll be sharing what we found out and showing the swaps we got, in person. If there's time and space then we'll also have a mini make and take.
If you'd like to come along and find out more about what's involved in signing up with Stampin' Up! and find out how the hobby demos and business demos get the most from their membership then this is a great way to do it. Just email me or message me on Facebook if you'd like to come along and I'll let you know the meeting point.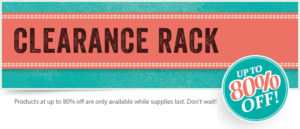 Next up – bargains!
The Clearance Rack has had more items added, but with up to 80% off, they've been vanishing fast. Check them out here. There's a lot of Christmassy and Halloween supplies included – Holly Jolly Greetings kit – 12 photo cards for £5.39, Season of Style Washi Tape £1.79 – no guarantees they'll still be there when you read this.
And finally, something a little crafty …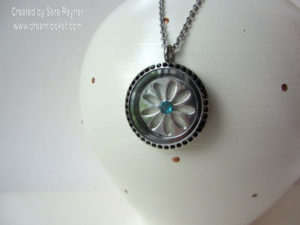 Some of you may have already heard through the Facebook chatter that I've joined South Hills Designs. This isn't in competition with my Stampin' Up! work in any way, shape or form (in fact I'm finding them very complementary).
South Hill Designs is a jewellery business that allows you to create your own, custom designed lockets that you can change out and rebuild to suit your mood, the occasion or your outfit!
I used a little of both of my loves for the locket above. If you'd like to know more, then here are the links direct to my South Hill Designs online store and to my new Dream Locket blog where you can find out which of my Stampin' Up! supplies was central to creating this particular design 🙂
Have a great weekend and maybe see you tomorrow.
Sara xx