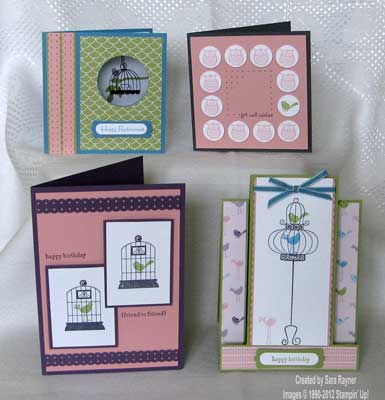 This class includes:
a centre step card;
a window card;
a square circle card; and
a duo cage card.
You get unlimited access to a password protected website that contains:
– full step by step photos and instructions to make all the card projects;
– shopping lists and cutting guides;
– class-exclusive alternatives to the projects;
– links to other cards that use the Aviary stamp set on the Crafting and Stamping website.
To get immediate access to the projects just use the Paypal button below.