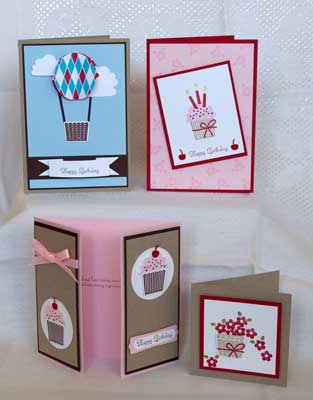 This class includes:
a 3d hot air balloon card;
a simple tilted card;
a gatefold card; and
a basket of flowers card/tag.
You get unlimited access to a password protected website that contains:
– full step by step photos and instructions to make all the card projects;
– shopping lists and cutting guides;
– class-exclusive alternatives to the projects;
– links to other cards that use the cupcake stamp set and punch on the Crafting and Stamping website.
To get immediate access to the projects just use the Paypal button below.