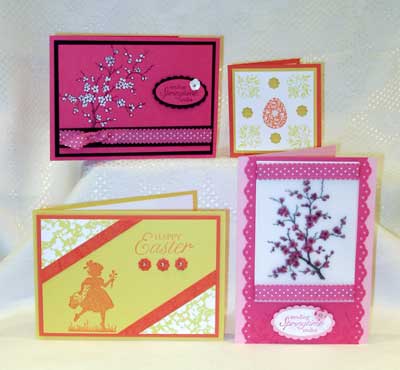 This class includes:
a ribboned white blossom card;
a simple aperture Easter card/tag;
a simple silhouette card with stamped borders; and
a vellum blossom card.
You get unlimited access to a password protected website that contains:
– full step by step photos and instructions to make all the card projects;
– shopping lists and cutting guides;
– class-exclusive alternatives to the projects;
– links to other cards that use the Easter Blossoms stamp set on the Crafting and Stamping website.
Please note that the main products used in the Easter Blossoms Class tutorials were from the Spring Mini catalogue and are therefore currently unavailable for sale in the UK. They may return to our main catalogue in October 2012.
To get immediate access to the projects just use the Paypal button below.