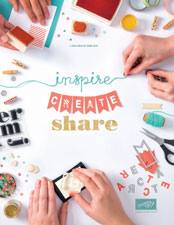 Are you expecting to have a loooong wish list from our new catalogue 

How would you like to spread the cost of that wish list and earn stash from the new catalogue (including the exclusive hostess sets) without having to host a workshop in your home?
Join my club to build your stash, spread the cost and get your hostess benefits through my "virtual" workshop.
Here's how it works:
there are 6 members to each club (you don't need to find them, I organise that, but if you have any friends who may be interested then please get them to contact me);
each club runs for just 6 months (you have no commitment after 6 months but if you want to join another of my stampers clubs then you'll be very welcome);
each member agrees to place a minimum order of £25 per month plus p&p. Order and payment need to be with me by the 3rd of each month. I place the order on the 4th, for delivery to me, then sort the order and re-package it for delivery to your house by post. If you collect from one of my classes then you get a much reduced postage cost;
each month a different club member gets to be the virtual hostess and gets all the free benefits that come with that.
Here's what you get:
a free Stampin' Up catalogue;
a copy of the Autumn/Winter catalogue when it comes out and any additional one that comes out while the club is running;
one of my thank you cards each month;
in the month that you are hostess, you also get a minimum £25.00 worth of free spend in the catalogue.
… and of course your package of chosen goodies each month!
Just email me to book your place now and your first order will be due 3 August (but if you can't wait until then, then you can always put in an additional order in July).
Sara xx