Hello and welcome to my new crafting space. Come on in, make yourself comfy, no need to wipe your shoes on the mat, it's all very relaxed here 😉
If you've followed me here from Sarastamper.blogspot.com then thank you for calling in to say Hi. If you've only just found me, then what great timing, I've only just moved in here. A little more elbow space, a bit bigger crafting desk … and you just know I'm going to spread out to fill it, heehee.
And what better way to celebrate my move to a new website than with some blog candy. On offer is this cute little set – A Flower for all Seasons: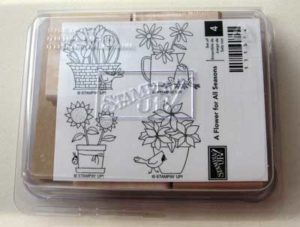 And a 6″ x 6″ pack of Jolly Holiday papers and some ready made dinky bows: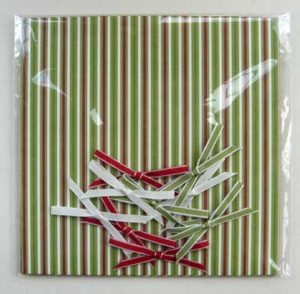 If you'd like to be in with a chance of winning (delivery to the winner must be within the UK) then just leave me a comment letting me know what you like about the new site and/or whether you think there's anything missing.
If you could also Like my page on Facebook then that would be a bonus – thanks (but I'll not set it as a condition for winning the blog candy as I know that not everyone is on there yet – I only joined a few weeks or so ago myself).
I'll draw the winner after 9pm on Wednesday 10th August.
Now, as I need to start filling up all this clear space I'll be back with a little project tomorrow, so please stop by again.
Sara xx