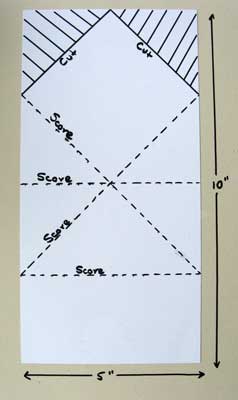 Yesterday I shared a Spring Card design and promised to be back with the cutting and scoring template, so here it is.
The base card is 10″ x 5″. Mark (lightly in pencil) at 2.5″, 5″ and 7.5″ along each long edge and at 2.5″ along the top. Score and cut as shown.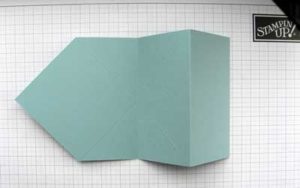 Fold the horizontal score lines in opposite directions. (Here the cut and scored card has been turned sideways).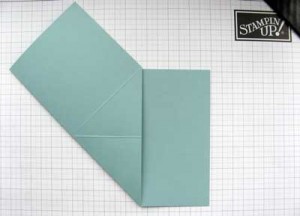 Fold along each diagonal fold.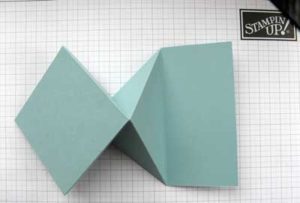 Push the middle fold back toward the centre, creating the diamond shape at one side and the rectangle on the other.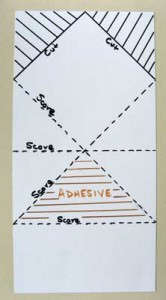 Apply adhesive to the centre triangle as shown and adhere to the rectangular base.
Decorate as preferred.
Here's the finished card from yesterday.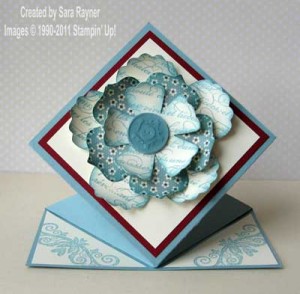 Don't forget that I'll be drawing for the blog candy at 9pm tonight. I'll announce the winner tomorrow, so be sure to stop by to see whether it's you!
Sara xx