Some of the stamp sets in our catalogue are a combination of image and words eg. Under the Big Top, Easy Events.
Now with the Under the Big Top set, I know that there will be times when  I want to use those sentiments with another image or stamp the words away from the image, to be punched out and matted separately. The Happy Birthday, Celebrate and Thinking of You sentiments will all work well with plenty of alternative sets that might not come with their own sentiments.
So to make my life easier I took a few extra minutes when I was mounting the set, to cut the sentiment away from the image with my trusty Craft and Rubber Scissors and add them to the blocks separately.
I put the image on the main flat part of the wooden block …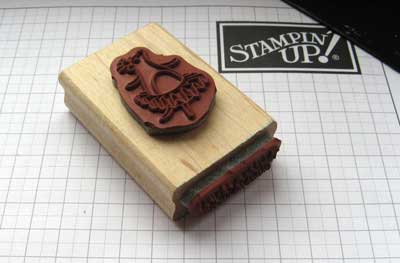 … and the sentiment on one of the flat ends.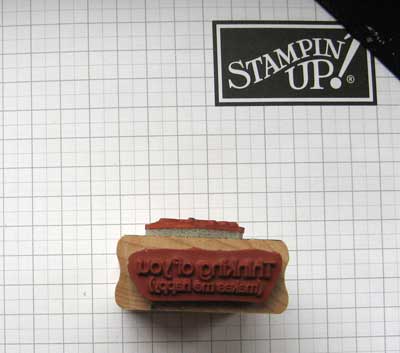 Take care when cutting, as the stamp needs to be cut straight, at a 90 degree angle, to get a clear stamped image.
Now I can quickly ink my image and stamp it without having to mask off the words when I don't want them … or I can just ink, stamp and punch out the sentiment without worrying about getting the image within the punch frame too.