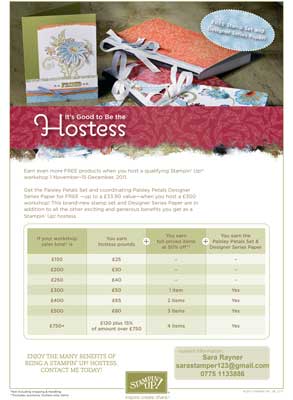 Host a £300 workshop from 1 November – 15 December, and you'll receive the Paisley Petals Stamp Set and a package of Paisley Petals Designer Series Paper—up to a £33.90 value–for FREE in addition to the regular hostess benefits!
And you get to choose between the wood- or clear-mount Paisley Petals Set.
The stamp set is a little quirky in design, great for colouring in or using stamped in matching ink to create an interesting background.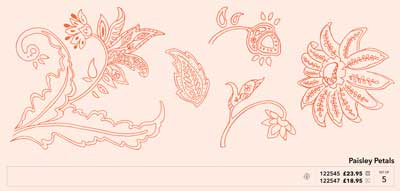 The papers are perfect. I saw them IRL for the first time this weekend when we put together our display books. I have to confess that I'd overlooked them originally (in my excitement to get the Mocha Morning set!), but you have a choice of bright and bold on one side or soft and subtle on the other – ideal for any project.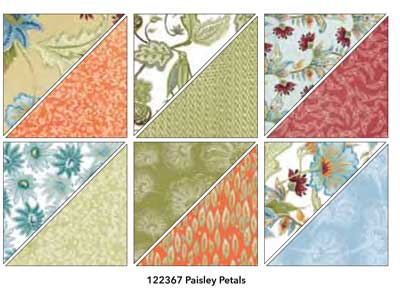 Now my calendar is pretty busy up to Christmas so if you'd like to book a workshop and aim for these great extra free gifts, then please contact me early for the best chance of getting in my diary.
Thanks
Sara xx