Today's card is very quick, clean and simple.
A couple of friends recently joined my Paper Dolls team and are about to hold their first workshop. I wanted to wish them luck  (not that they'll need it, they're excellent crafters and know SU! products really well) and so of course, I needed a card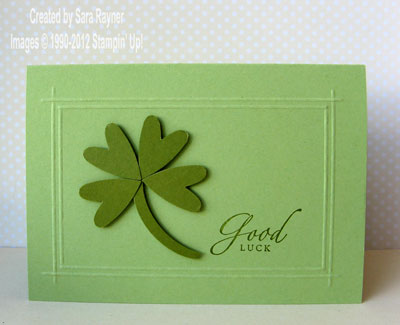 The Heart to Heart punch (119881) was used to create the four leaf clover and the Simply Scored Scoring Tool (122334) was used to create a simple frame while not adding any bulk or weight for posting.
Have a great first workshop ladies, I know you'll knock 'em dead!
Sara xx