It's my birthday today (lots of candles but I'm not sharing the numbers lol) and so I've been busy celebrating. Yay!
Thanks for all the birthday wishes and cards. I'll share a few more of them over the next day or so, for now I'd like to share the birthday card that my lovely hubby made for me.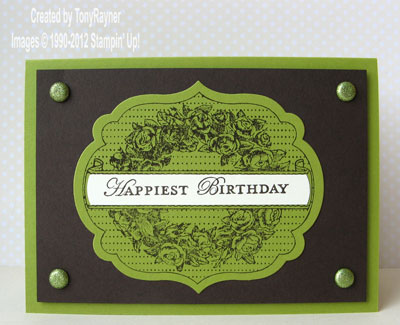 The combination of Early Espresso and Lucky Limeade reminds us of chocolate limes, heehee.
He used Apothecary Art (W125525 or C125527), kept the stamping simple, framed it with the Labels framelit (125598) and blinged it up with some glimmer brads (121006).
The inside gets a bit fancier.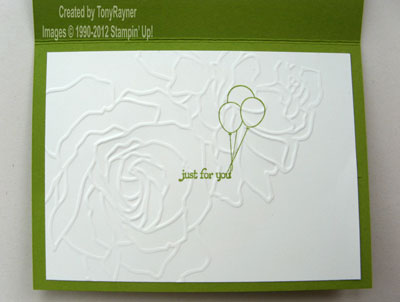 Balloons from the Pedal Presents (W126435 or C126437) Hostess set were attached to the sentiment from Teeny Tiny Wishes (W115370) and was then put through the Manhattan Flower embossing folder (114517).
I'm getting worried that he'll be taking over my classes from me soon!
Sara xx