Just a quick reminder that tomorrow is the last day for …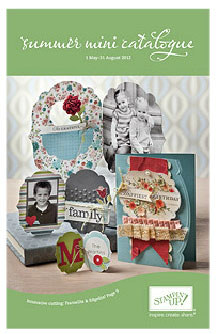 … ordering any products from the Summer Mini catalogue
So if you haven't got your Simply Scored Scoring Tool, Framelits or Edgelits yet, not to mention the stamps, papers and embellishments, then at best, you'll not be able to get hold of them until the new main catty comes out at the beginning of October and at worst you may have missed your chance completely!
Tomorrow is also the last day for …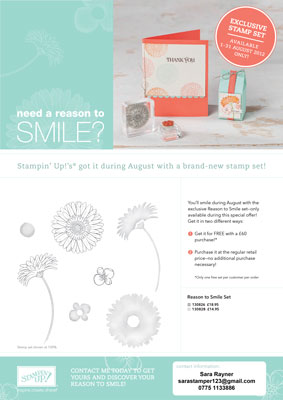 … getting for FREE or buying the fabulous Reason to Smile stamp set.
To place your order please email me or give me a call before 7pm tomorrow, Friday 31 August.
Sara xx