This week I've been sharing some of my favourite products from the Autumn/Winter catalogue that finishes tomorrow!  

 You can still order from the Autumn/Winter catalogue until then  and you can still get your Sale-a-bration freebie(s) if your order is over £45.
My absolute favourite item was … the Snow Flurry die (127813). Was it your favourite? It was certainly very popular with my customers. Here are a few of the projects I made with it (and links back again to the details).
A frosted snowflake gift tag (with instructions on how to make it frosty)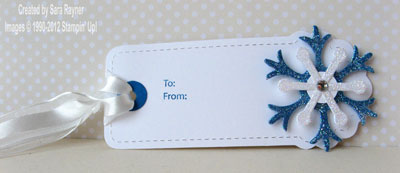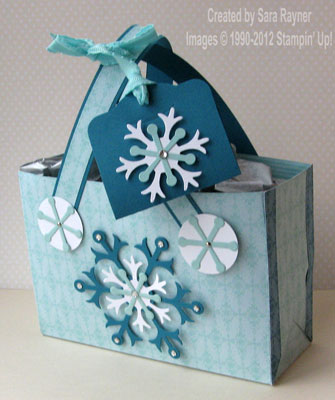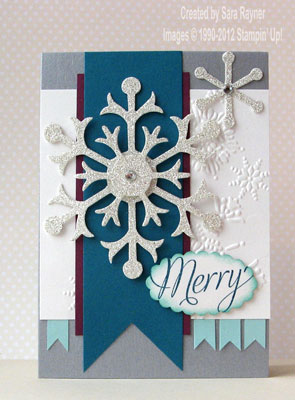 And finally, a few cards I received from friends that also used it:
From Sharon: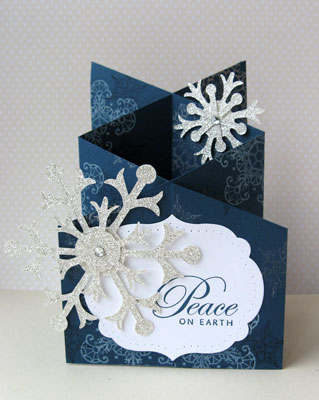 From June: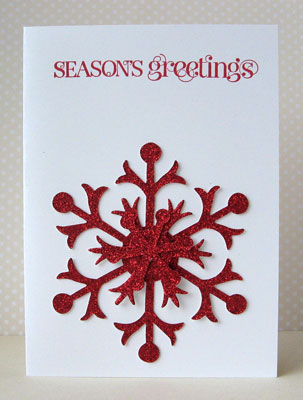 Of course you don't have to use glimmer paper with it but as you can see, many of these projects did because it's quick and easy and the glitter doesn't shed everywhere. And some great news is that although it isn't pictured (in the Spring catalogue) as a carry over item, the Champagne Glimmer Paper (127885) will still be available to order after 31 January – bonus!
If you'd like to order the Snow Flurry die (£18.95) before it goes (we don't know at this stage whether or not it will return in the main catalogue in July) then please email me to place your order. If you'd like to add one or two other items to it to create an order over £45 then of course you'll also qualify for a Sale-a-bration freebie 

Don't forget that tomorrow is your last chance to get hold of some of these Autumn/Winter catalogue goodies.
Sara xx