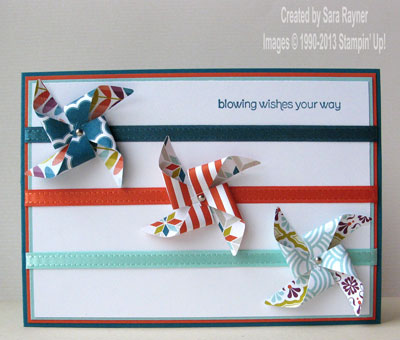 The Pinwheel die (129411) makes make quick and easy pinwheels that are sized just right for a card front. There are a few tips though that will make building the pinwheel that little bit easier.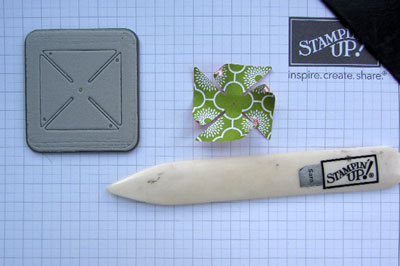 After die cutting your pinwheel, curl the corner that has a pinhole in it over a bone folder to start creating some shape and curve to the sail – this helps keep a pleasant shape to the finished pinwheel instead of it becoming creased.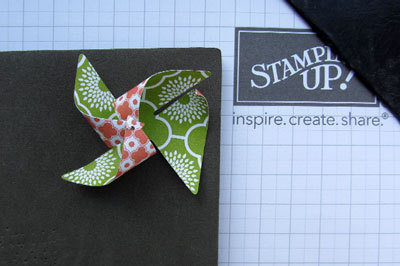 Push a pin through your piercing mat from the reverse so that the point faces up. Thread the centre of the pinwheel onto the pin and start to fold over the pinhole corners, skewering them onto the pin in rotation.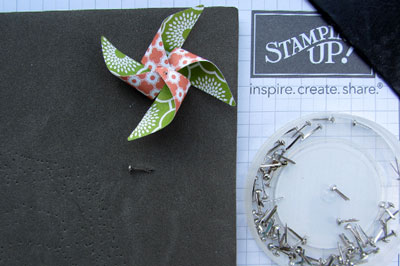 When all the corners are in place ensure that you have your brad/mini brad ready. Holding the pinwheel firmly at the centre, slide it off the pin and push the brad through the hole where the pin was, opening the brad legs on the back.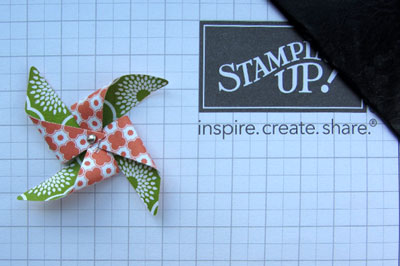 Your pinwheel is finished and ready to be added to your project.
Happy pinwheeling.
Sara xx