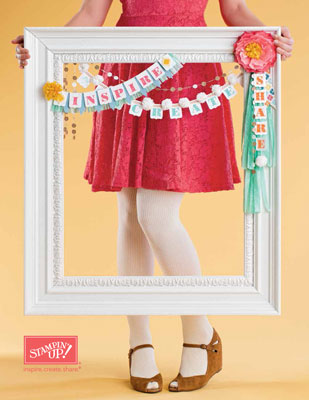 Woohoo! Our new 2013-14 Annual Catalogue launches today with over 200 A4 pages of lusciousness.
You can order by sending me an email or giving me a call on 0775 1133886.
Just click on the picture above for the swizzy, flipping page, online version or on the 2013-14 Annual Catalogue link here and click the second option if you'd like to download a pdf version.
Prefer a paper copy that you can mark your wish list on direct? Then get it for free by booking a workshop with me or joining my Stampers 6 Club, or you can order a copy for £3 (which includes P&P) – just  drop me an email to let me know which option you're going for.
A few gremlins made their way into the printed version of the catalogue so please note the following corrections:
Page
Item #
Description
139
132281
The item number for New Colour Cardstock & Pad Kit is incorrectly listed as 131293. The correct item number is 132281. The prices are also incorrectly listed as 27.95 £ and 36.95 €, and the correct prices are 46.95 £ and 61.95 €.
192
114507
Two items were mistakenly given the same item number. Beautiful Butterflies Bigz and Lattice Bigz dies are both listed as 114507. The correct item numbers are:
Beautiful Butterflies Bigz Die – 114507
Lattice Bigz Die – 115958
208
The Ordering section incorrectly states that a customer has 10 days to cancel their order. Customers have 14 days to cancel their order.
Like the projects you see in the catalogue and want to know what was used? Check out the Stampin' Supplies.
Need some seasonal stamps and can't wait for our Autumn Winter catalogue to launch on 1 September. Then take a look at last year's Autumn Winter carry over list.
Enjoy browsing!
Sara xx