A quick share today and while it is crafting related, it's a little diversion away from the normal paper crafting.
Yesterday afternoon I took my Mum to a Cupcake Decorating class (her Mother's Day gift that we'd only just been able to schedule in).
It was a great deal of fun and while I enjoyed playing with the sugar paste I'm also looking forward to trying out some of the ideas with my Simply Pressed Clay – see, I'm always conducting research to share with you all 

These were sugarpaste items – mainly made using molds, all except for the rose in the top right corner.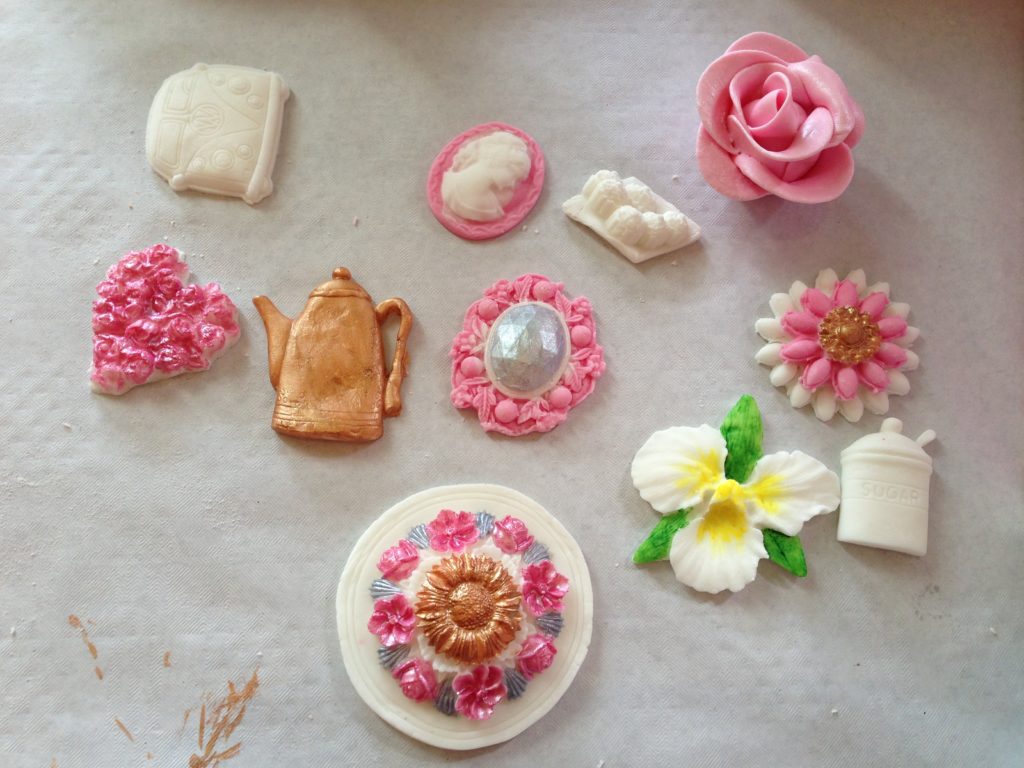 Whilst I enjoy working with clay and having beautiful embellishments for my cards and boxes, there's certainly something to be said for creating results that you can eat!
This is my finished box of cupcakes: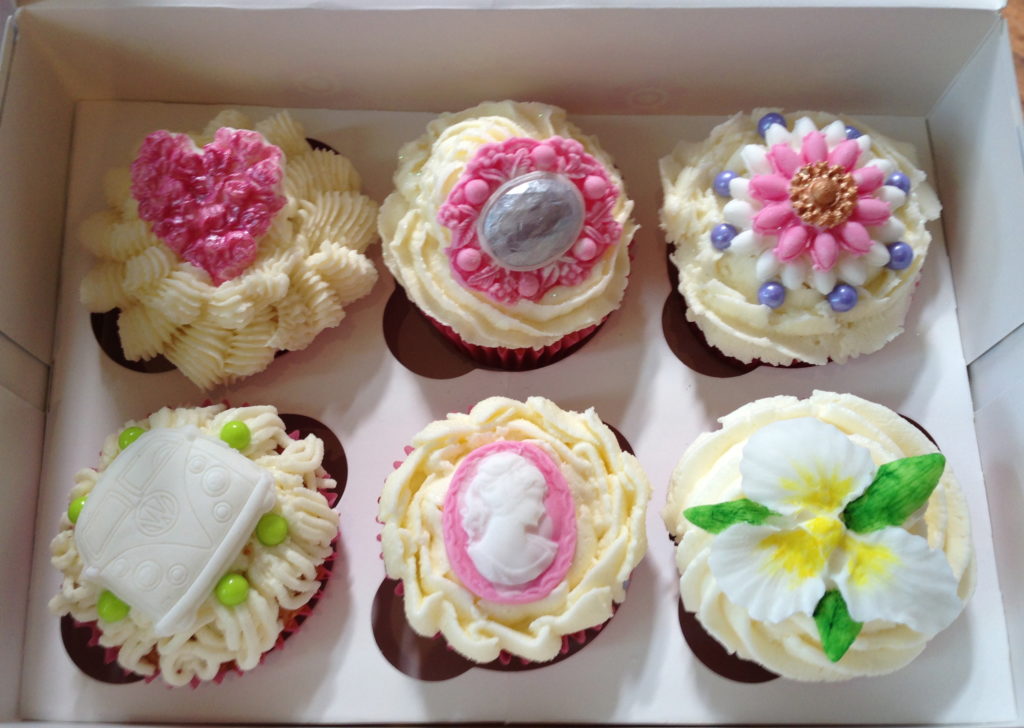 Only problem is that I almost don't want to eat them because they look so pretty. I think I'm going to have to make the effort though – don't want them to go off 

Sara xx