Back again to the sneak peeks from our Autumn/Winter catalogue that launches 29 August.
Today I have a little gift wrapping for you.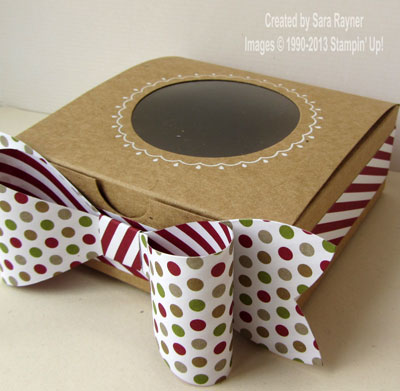 The box is one of two different sizes available in the new catty and has a ready decorated acetate window in the lid (you can see the the white stamping that surrounds the  window). As with our other kraft boxes, it arrives flat pack for minimum storage. The bow is created from a new die and new DSP. The die actually cuts two different sizes of bow. This is the larger and on second thoughts, maybe I should have gone with the smaller.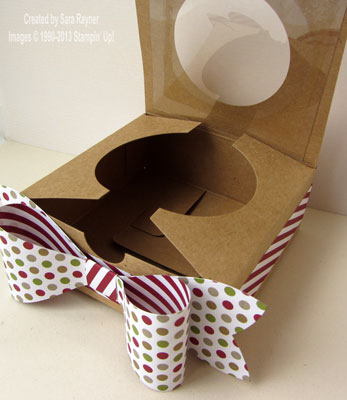 The aperture cut flaps on the inside of the box make it sturdy without blocking the view through the window 

The bow maker die is going to be a great way of using up all those large scraps of DSP sitting in my cupboard. And I can think of a few customers that will prefer it to trying to tie bows with ribbon 

I'm pretty sure that all my presents will have neat bows on them this year.
Tomorrow is the launch day for the new catty so please pop back to view it online.
Sara xx