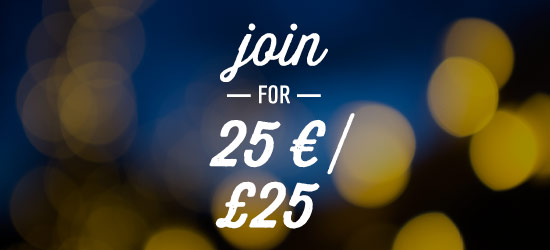 For two weeks only, from Monday, 7 October through to Monday, 21 October, Stampin' Up! is offering a special starter kit for just £25!
It's Stampin' Up!'s 25th anniversary and this is just one of the ways they're celebrating. Woohoo!
So what do you get for £25?
Up to £26.95 of your choice of Stampin' Up! products (value must be more than £25, but not more than £26.95). Please note that our regular £99 Starter Kit is not available for purchase during this special two week offer period.
A business pack (including a box of annual catalogues, a package of the current seasonal catalogue, a Getting Started DVD, order forms and guest invitation postcards).
Free postage on the starter kit.
A chance to test drive the exclusive resources Stampin' Up! makes available to its demonstrators, including an online forum and a newsletter every 2 months .
20% discount on every direct order you place.
30% discount, plus any stamp set from the 2013-2014 annual catalogue, when you place your first workshop order of £150 or over within 30 days of your start date more choose  (the stamp set is redeemable with your first demonstrator order in December).
Two FREE months of Demonstrator Business Web Services (DBWS -an online store and blog service).
An exclusive preview and the chance to pre-order from new catalogues before regular customers.
No need or pressure to hold a workshop or "sell" if you prefer to remain a "hobby demo".
The ability to drop out at any time, no tie-ins.
The opportunity to attend regional field training events and the annual convention (charges apply and convention registration closes 10 October so you'll need to be quick!).
Click here to purchase your £25 kit through me and you'll become a member of my  Stampin Paper Dolls team as well as part of Stampin' Up!
I can't wait to have you join us 

Sara xx