Is it too soon to be thinking of Valentine's Day? Probably not if you're a crafter – we usually like to work ahead on the key special days of the year

 And Stampin' Up!  is here to help you prepare, with their A Whole Lot of Love products.
Valentine's is a chance for us to say "I love you." It doesn't just have to be about romantic love,  this holiday is a time to share the love with anyone and everyone. And if you're still not convinced that Valentine's is your type of holiday then it's still worth taking a look at these new stamps and accessories for weddings, anniversaries and even birthdays.
The Whole Lot of Love range are available 1 December –27 January or while supplies last and is listed in this table: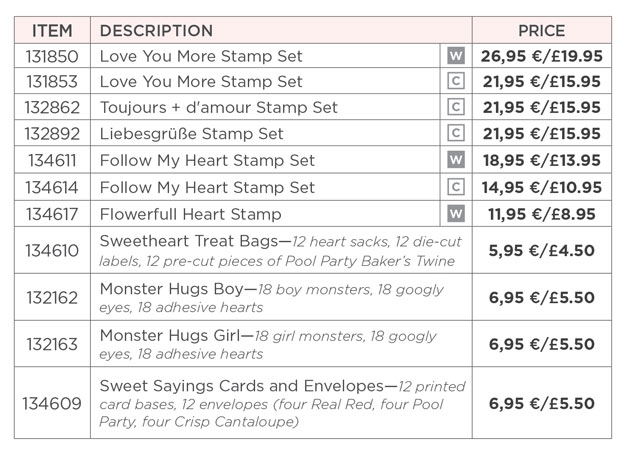 Love You More (Wood 131850 or Clear 131853)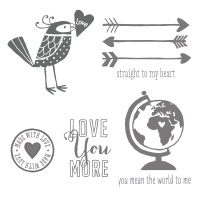 Follow My Heart (Wood 134611 or Clear 134614)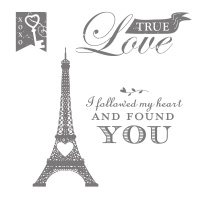 Flowerfull (Wood 134617)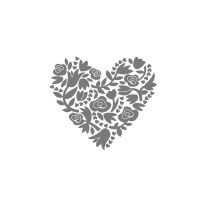 Sweetheart Treat Bags (134610) – 12 bags, tags and twine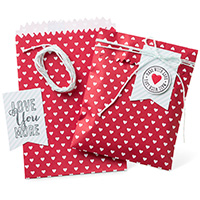 Sweet Sayings Cards and Envelopes (134609) – 12 cards and envelopes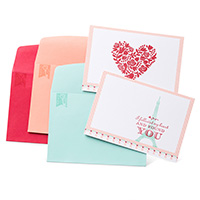 The Monster Hugs (pictured right at the top of the post) should be available from 9 December.
As always you can email me to order these products if you don't wish to order online.
Sara xx