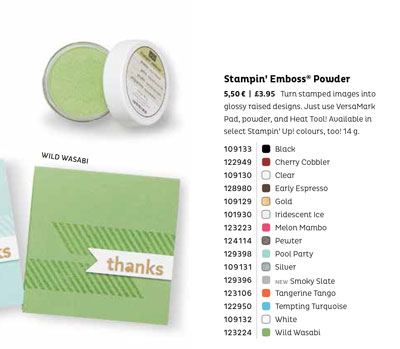 Stampin' Up! has a great range of embossing powders (EP) but sometimes you just want something a little different – that's the time to mix your own!
In an empty container (I keep and re-use my empty EP and Dazzling Diamond pots), simply add together a small amount of each your chosen colours, mix well and use as for standard EP (ie. with Versamark ink and a heat tool). The end result is a flecked colouring.
On a recent Christmas card I used a mix of equal parts Pewter (124114), Pool Party (129398) and Iridescent Ice (101930).
You can see the mix used here on the sentiment …

… and here on the central snowflakes.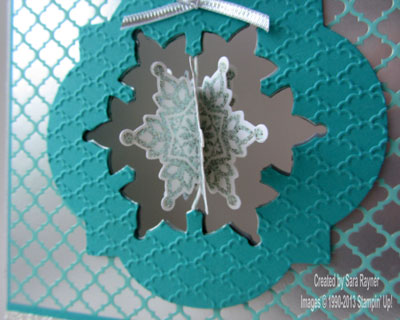 Unfortunately you don't get the full effect in these photos, of the Iridescent Ice sparkle, but have a go yourself and you'll see what I mean 

Sara xx