We have another new crafting tool for your cupboard –  the Texture Boutique Embossing Machine!
It's embossing made easy. Texture Boutique is the perfect, portable tool to create embossed cards, tags, embellishments, and more. Use it with our Stampin' Up! exclusive Textured Impressions Embossing Folders.
It costs just £26.95 (order no 132657).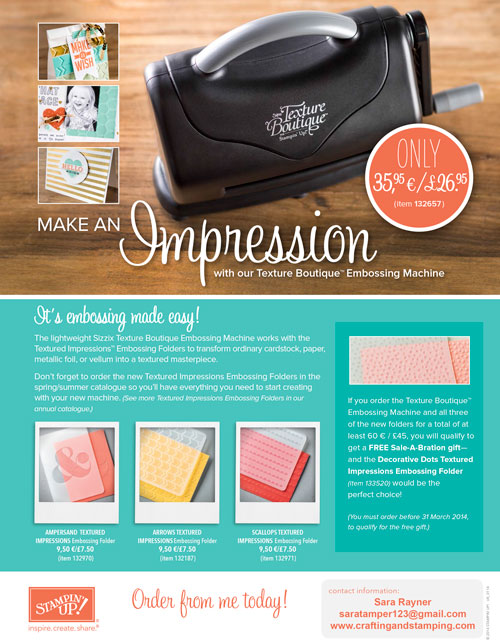 The Texture Boutique will only be available initially, while stocks last. Once our initial supply is gone, we will not be backordering the item, however it will be available again in the upcoming annual catalogue in July.
Learn more about how to use it in this short video:
Order the Texture Boutique Embossing Machine and any three embossing folders (for a total of  60 € / £45 or more) and you qualify for a FREE Sale-A-Bration gift—the Decorative Dots Textured Impressions Embossing Folder (item 133520) would be the perfect choice!
This machine will also be perfect for making cards like this blast from the past: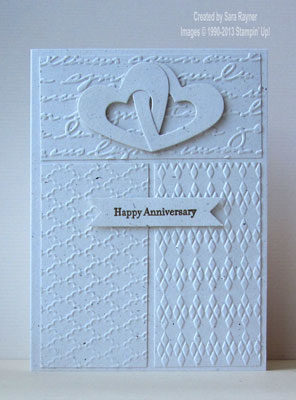 You can order online for delivery direct to your home.
Sara xx