We're having a booking blitz at Stampin' Up! over the next five days and I'm looking for friends to stamp with me in January and help me fill my calendar – will you join me? 🙂
How would you like an excuse to get together with friends after the holidays, make some sweet projects and all get the chance to earn fabulous freebies? Yes it's coming up on that time of the year again. Sale-a-bration is just around the corner and I'm dying to show you what I think is the best set of goodies that I think we've ever offered.
As a teeny sneak peek, this card is made with the Lotus Blossom set, a stunning but easy to use, three-step stamp set, that you can get free during Sale-a-bration.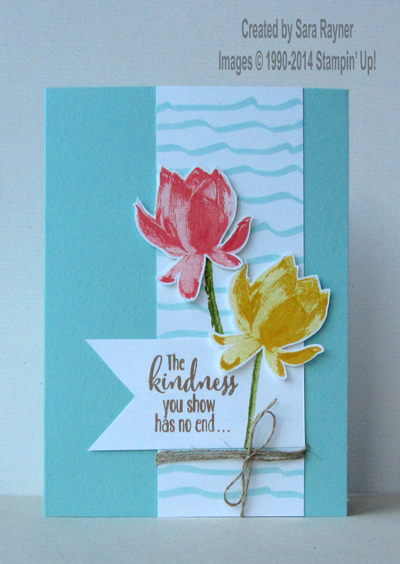 The Lotus Blossom set is just one of ten exclusive products in the Sale-a-bration catalogue. And if none of them capture your fancy, (believe me, I think that's unlikely – there's some corkers)  you could always choose a set of Blendibilities instead!
Book a date with me in January for your workshop/party/private class and I'll send you copies of the Sale-a-bration brochure and the Spring/Summer catalogue, so that your can start making your wish list. Be one of the first five to book with me and you'll get an extra booking reward as a special thank you from me.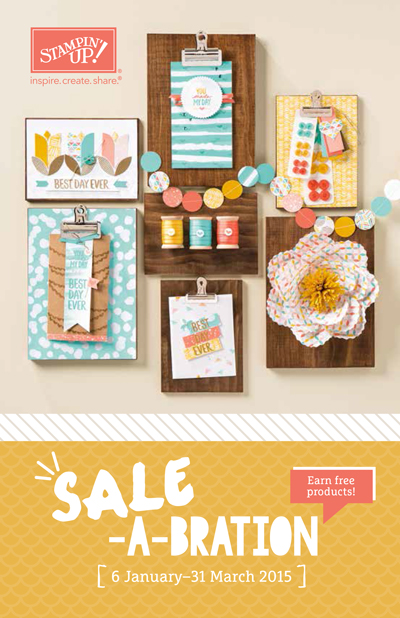 Please email me or give me a call on 0775 1133886 if you'd like to have a chat about what's involved first (it's really simple and easy – you just need to provide everyone with a drink of some kind 🙂 ).
Hope to hear from you soon.
Sara xx