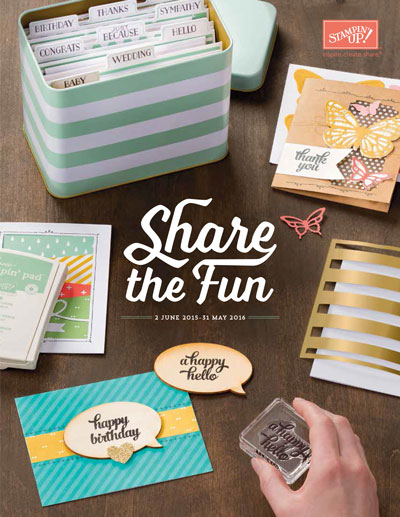 Yay!
I can finally share the new 2015-16 Annual Catalogue with you – and it's packed full of gorgeous new goodies, as you'd expect!
We've got:
fabulous new stamp sets – with more photopolymer sets for easy placement
even more great value bundles – saving 15%
more co-ordinating products, ensuring that your card matches your ribbon matches your paper etc
quick and easy scrapbooking with Project Life supplies
more kits – for quick and simple card making and gift packaging
… and so much more!
You can order direct from the online store, by sending me an email or giving me a call on 0775 1133886.
Click on the 2015-16 Annual Catalogue link here to view a pdf version of the catalogue that you can then download to your device.
Prefer a paper copy that you can mark your wish list on direct? You can order a copy for £3 (which includes P&P).
Better still, get it for free and get some of your wish list free into the bargain by booking a workshop with me.
Enjoy browsing!
Sara xx