Today I've got a boxed gift set of cards to share. A mini pizza style box with four thank you cards and envelopes.
I've already shared these two cards with you.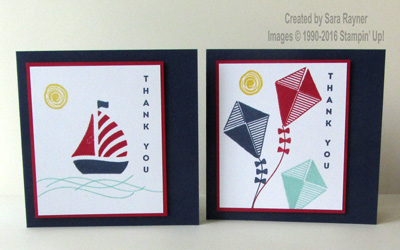 And I made another duo in Real Red, switching the reds and blues round within the images as well as for the background layers.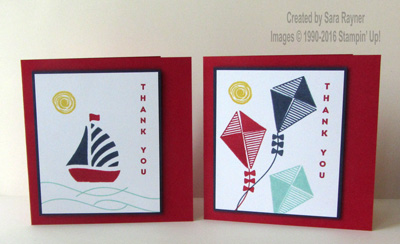 The mini pizza box was made in Night of Navy card and is a snug fit for the envelopes sat in the bottom.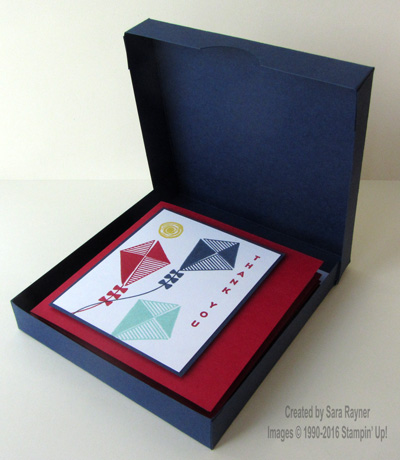 To decorate the top of the box with the kite and boat were combined on a single topper matted onto Real Red card before popping up on dimensionals on the box lid.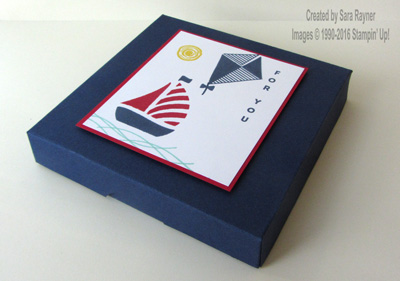 I'll be back soon with a quick tutorial on how to make the box.
Sara xx