A quick post today to share with you all the freebies I got when I attended our Stampin' Up! convention, otherwise known as Onstage, last weekend 🙂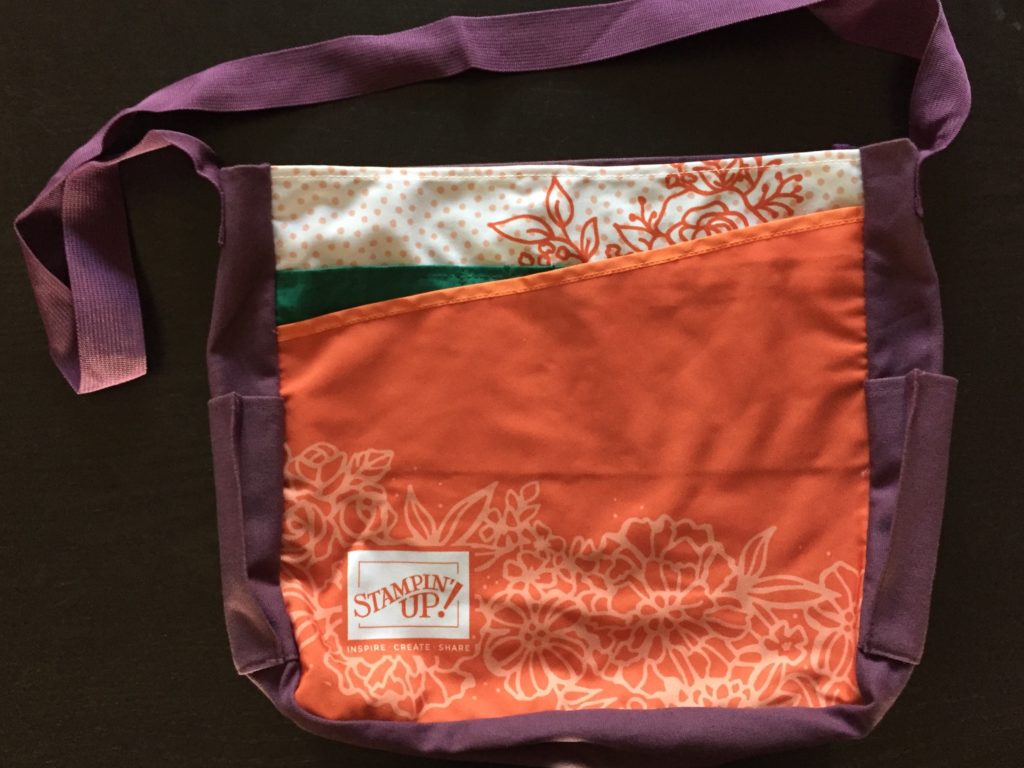 A handy bag for carrying everything around in.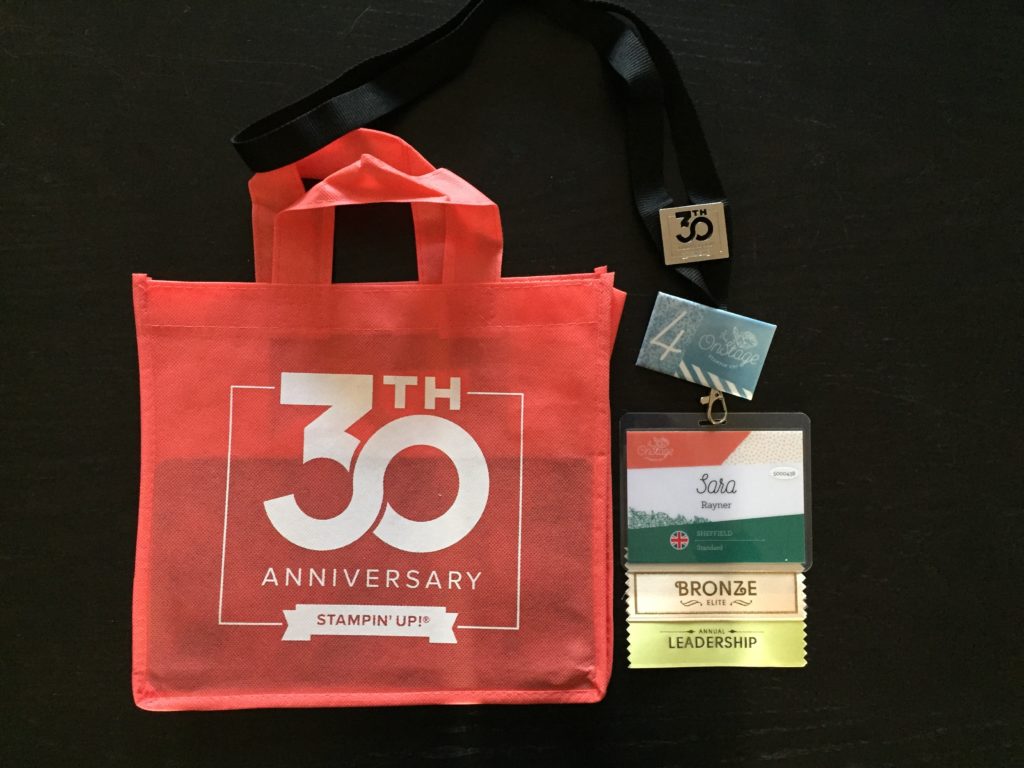 Another bag … and a shiny pin … to celebrate Stampin' Up!'s 30th anniversary (10 years in Europe, 30 years in the US).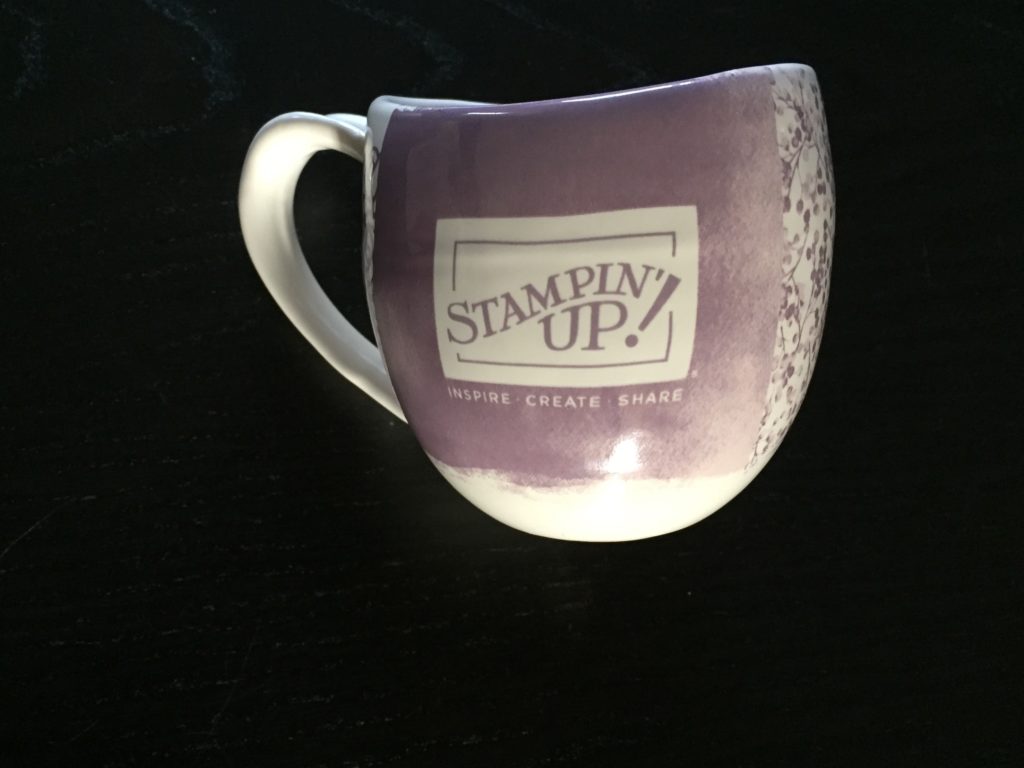 A cute coffee mug.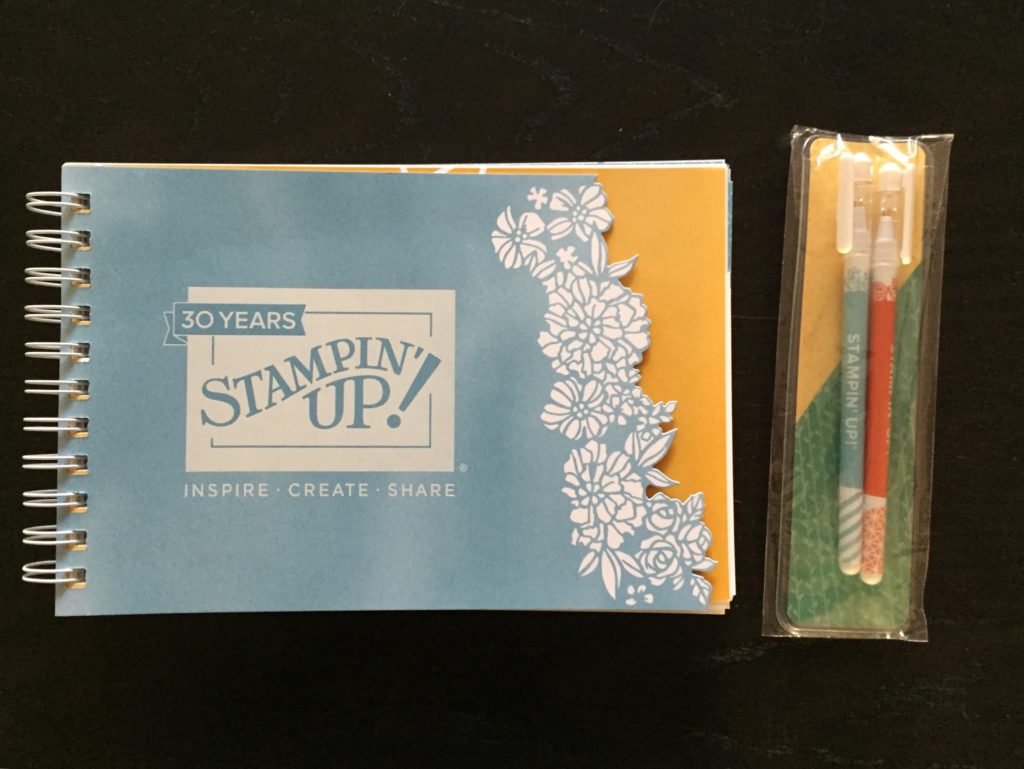 A pretty notebook and pens.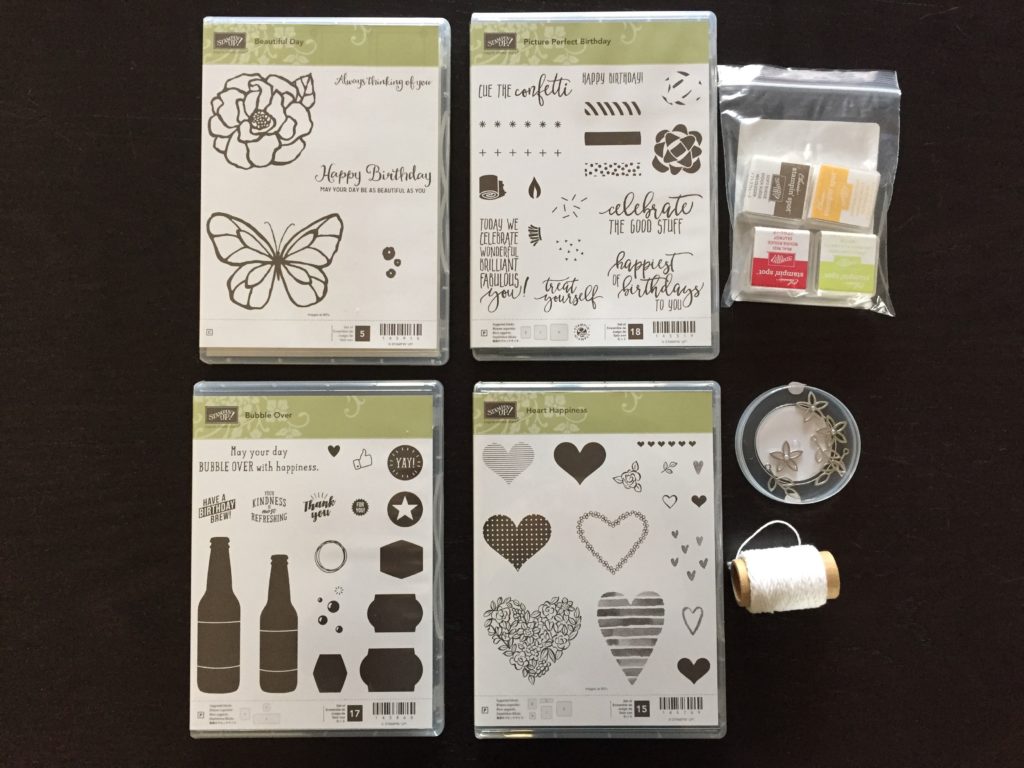 And last, but most important, preview stamp sets and a few extra goodies.
I love SU! conventions! And I didn't even have to pay to go – I used my Flex points (points that you get awarded for sales, recruiting and leadership) – bonus!
Have a great weekend.
Thanks for stopping by.
Sara xx