Yes I've been making more tea bag holders 

 but a different design this time and lots of them. All for our Regional Training day which I went to today.
This was one of our occasional annual training days where a big bunch of demonstrators (about 75 of us at the Leeds event) get together to learn new ideas and techniques. And we swap!
I made this alternative version of a tea bag holder (there's a tutorial for my original version here), using the 2010-2012 In Colors that will be retiring at the end of September.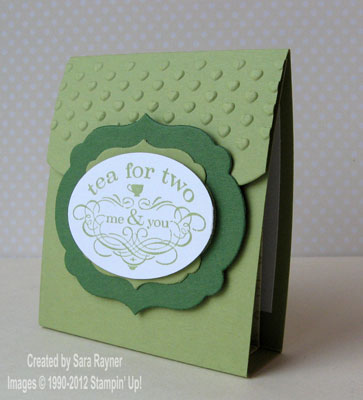 It opens up to provide two teabags so that you can have "tea for two".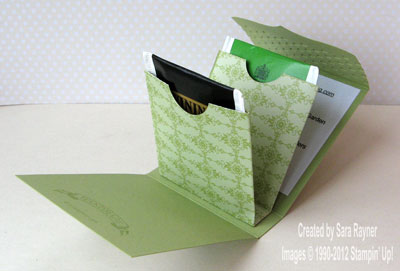 And here's the full batch that I made.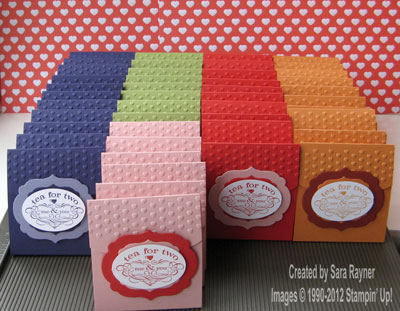 I think it was about 47 in total. And so I got quite a batch of goodies swapped in return 

I'll be sharing some of those swaps and a few other projects from Regional Training over the next few days.
Sara xx