I've had a wonderful afternoon with the rest of the Paper Dolls. It's been great fun, with wonderful swaps, (which I'll share over the next few days), a belated birthday present, some brilliant technique shares, lots of news of what's going to be happening in the Stampin' Up! world in the near future and okay, yes I admit, I got a bit giddy at times

. Well, it's just so exciting!
These were my swaps for everyone else.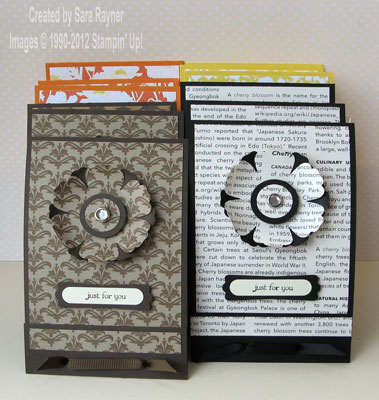 I made a variety of colours so that everyone could have a pick. I also made a couple extra – they'll either be gifts for my hostesses, or door prizes for guests at upcoming workshops.
This is what's inside: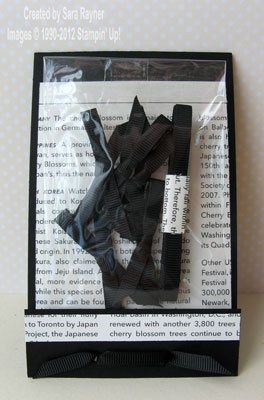 We've already set the date and time for the next event, so if you'd like to join us, then pencil it in your diary. We'll be getting together 1pm-3pm (warning – we always overrun!) on Saturday 25 August.
Just let me know if you'd like to come along and I'll send you a reminder nearer the time.
Sara xx