Yesterday I shared the swap that I made for everyone else and today I'm back with the first batch of the ones that I received in return.
They're in no particular order, just as I pulled them back out of the bag. All except for this first one, which I had to photograph before DH ran off with it. His idea of sharing was … that I could have the basket and he'd have the muffin! 

From Andrea, using Flight of the Butterfly: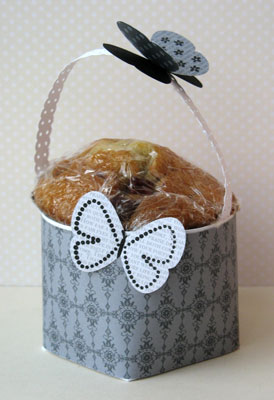 From Julie, using Mixed Bunch: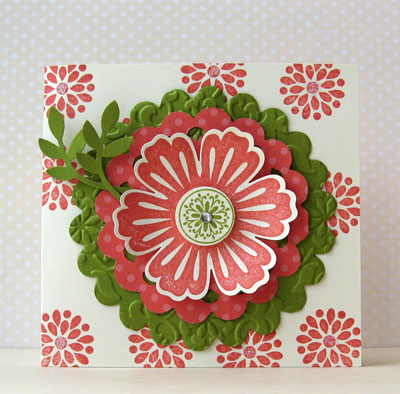 From Krista, using Sweet Summer (retired):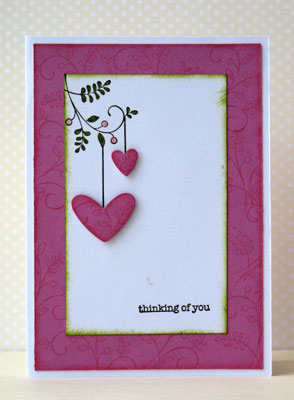 And also from Krista, using Daisies Bigz Die: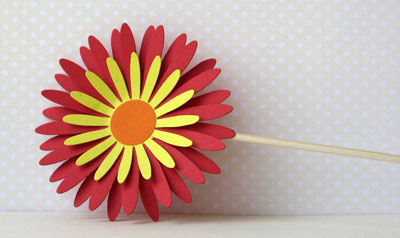 From June, using Mixed Bunch: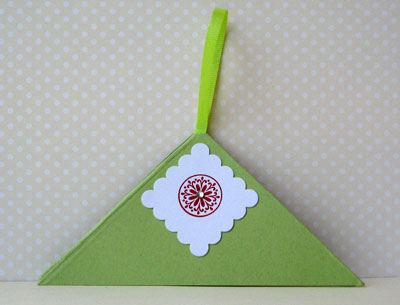 From Jan, using Petite Pairs and Deck the Halls fabric: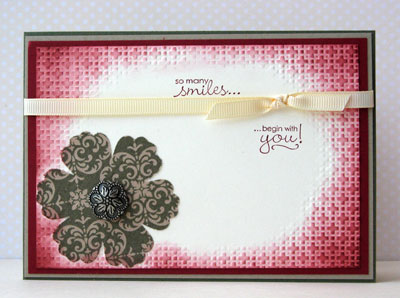 Aren't they great! And such a variety of projects and styles.
I'll be back with the other half of the swaps tomorrow, so please swing by.
Sara xx