Back again with more swaps from our Team Training on Saturday. If you missed them, then Part 1 of the swaps are here.
Again, they're in no particular order, except that we finish with a couple of sneak peeks! Woohoo!
From Andrea, using Vintage Vogue:
From Mari, using Just Believe and Beautiful Wings Embosslits: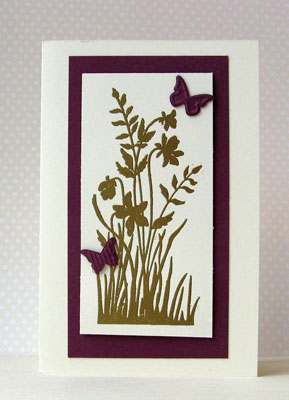 June's swap, using some great new sneaky peek items: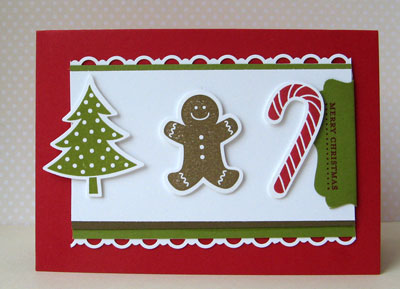 Jan's swap, also using fab new sneaky peek items: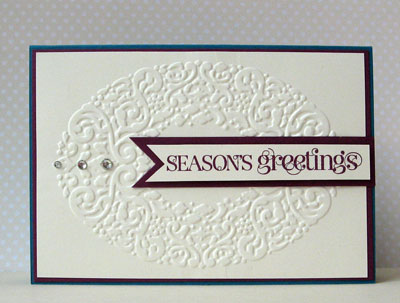 The sneak peek items are from our new Autumn/Winter catalogue that launches on Saturday. Not too many more sleeps to go now!
Thanks to all the team for the fabulous swaps that they were all generous enough to share with our guest on Saturday too. Whilst we can't entirely promise the same treatment if you come to one of our future team training events, we'll certainly do our best and we can promise a fun time with lots of sharing of ideas. Don't forget, out next team training event is 1pm-3pm on Sunday 28 October (that's the weekend before we head off to Germany for convention!).
Sara xx