I recently shared a couple of these teeny tiny boxes; a Halloween pumpkin box and this Christmas present box.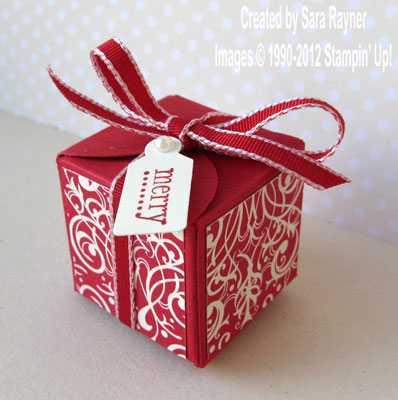 They're simple and straightforward to make as you'll see from the tutorial below.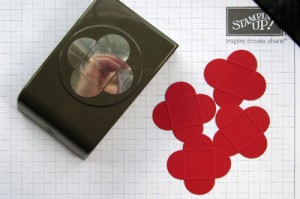 Step 1 – Punch four Petal Card Doubles from your chosen colour of cardstock. (Tip – see here for how to get the best results with this punch)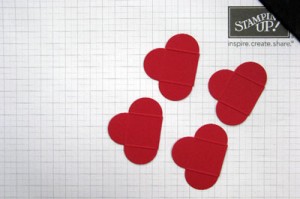 Step 2 – Cut one petal from each piece, just outside the scoreline.
Halloween box – if making an open box then cut two adjacent petals from each piece so that each one looks like a heart.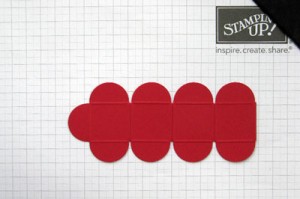 Step 3 – Adhere each piece to the next, keeping all the petals above and below (or above or below for an open box) and leaving one sticking out at one edge.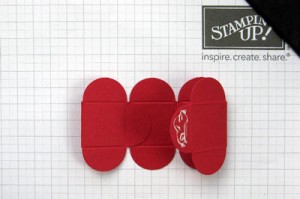 Step 4 – Fold the last middle petal into the centre, apply adhesive and fold the other, straight edge over onto it. (Tip – take care not to use too much adhesive or the box will stick to itself!).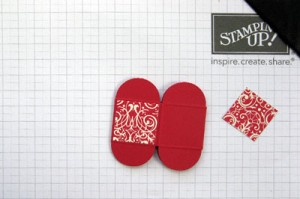 Step 5 – Decorate the outside panels if wished, before assembling the box.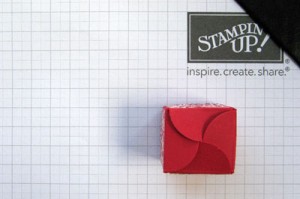 Step 6 – Assemble the box, folding the petals into each other in an interlocking design as shown in the photo.
Decorate further as wished.