I've been using the Petite Purse die a lot recently. This is such an easy die to use to make a basic purse, simply place your cardstock over the top of the die and run through your die cutting machine using the correct "sandwich". The die will cut the purse all in one piece, complete with score lines and will also cut the handle.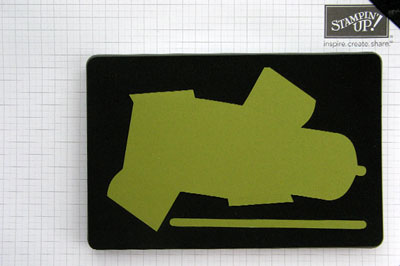 For the quickest and easiest assembly, simply fold along all the score lines, adhere the narrow tabs to the purse sides and adhere the handle either to the inside or outside of the purse sides using your preferred adhesive.
You might note however, from the pic above that the purse is at a slight angle on the die. This is no problem when using plain card but if using a pattern with an obvious direction then a little extra care needs to be taken.
To keep the pattern running true, place the cardstock with the bottom of the pattern aligned with the bottom of the purse. I've shown it here with the pattern side up and the plain die-cut over the top simply to show the layout (I normally cut with the pattern side down on the die so that the score lines are on the outside of the purse).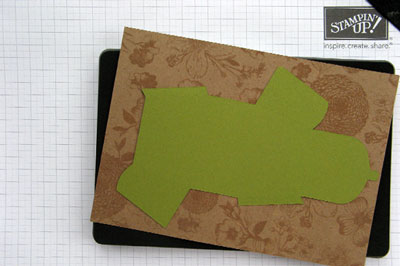 You will end up with a little card overhanging at each side and can either fold these downwards or cut off, to help feed through the die cutting machine. This card isn't quite such a directional pattern but you can see an earlier version that was – here.
Finally, if you want to embellish a plain card purse with a little DSP over the lid and the back then you simply need to trim some DSP to cover this area of the die, feed it through the machine and then trim off the tab (to reduce the bulk when folding and adhering) and trim off the side of the purse (so that both sides are plain) and then adhere to the plain purse.
This is how it will look before assembling: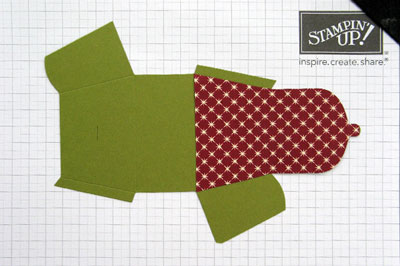 And here are some I made earlier with alternative cardstock and DSP: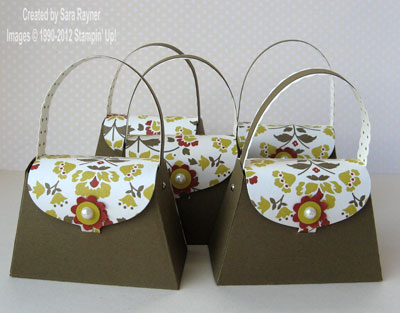 Have fun using the Petite Purse die.