Hello all and a very Merry Christmas and Happy Holidays to you!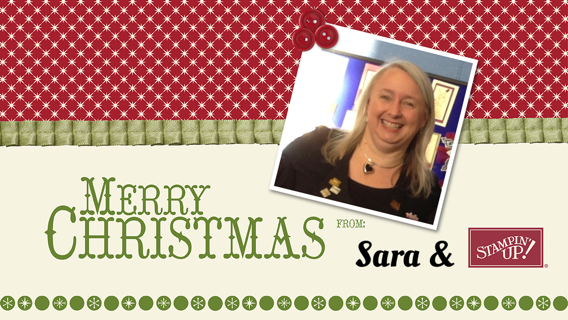 My message was made using the iPhone app, so if you got the iPhone for Christmas then why not download the free app for it?
Here's a sweet little Christmas message from Stampin' Up!
I hope that Santa and his elves brought you all you wished for (but if he didn't then maybe I can help you out with any craft items that fell off the sleigh on the way 

 just email me or give me a call on 0775 1133886).
Sara xx